Tim Homfray hears the performance of Debussy, Chopin, Webern and Rachmaninoff at London's Wigmore Hall on 14 April 2022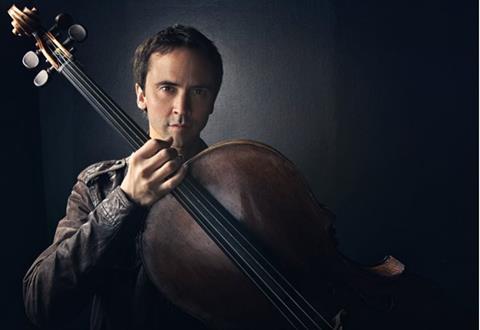 There was a disconcerting start to this concert, with no chair for the page turner, and apparently no page turner either. Once that was sorted out Queyras and Melnikov set off with Debussy's Cello Sonata, flowing through the halting utterances of the Prologue and its joyful central melody. In the Sérénade and Finale, played with judicious rubato, there was a fine narrative line, with moments of grotesque comedy. The opening movement of Chopin's Sonata had constant shifts of character as the two players admirably negotiated the tricky balance through the forest of notes. Queyras was light and velvety in the Scherzo and produced rapt playing in the Largo before the robust and jaunty finale, full of vibrant lyricism.
After the interval came Webern's Three Little Pieces, barely a couple of minutes long, a study in intense concentration that segued straight into Rachmaninoff's Cello Sonata. Here Queyras gave full rein to his lyrical abilities, in a complex mix of passion, drama and beauty. The opening of the Scherzo was fiercely rhythmic and rasping, before ceding to beguiling melody, sensitively shaped. Throughout the sonata there was a strong sense of narrative, of vivid stories being told, even in the delicate and captivating Andante. The finale was a rush of energy and eloquence.
TIM HOMFRAY