Tim Homfray reports on the recital performance at London's Wigmore Hall on 20 September 2021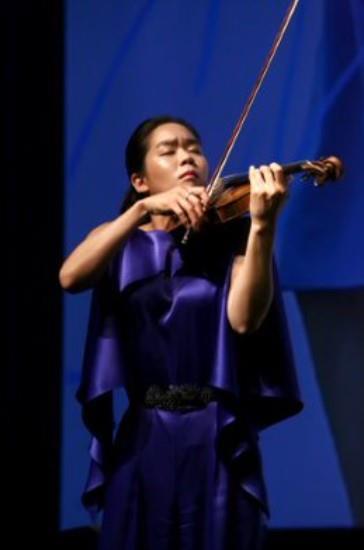 There seemed to be two Esther Yoos in this concert, one who played sonatas from the music and one who played from memory. In the first half she gave muscular performances of Beethoven's C minor Sonata op.30 no.2 and Debussy's G minor Sonata. She was vibrant-toned in Beethoven's opening Allegro con brio and delicate in the following Adagio cantabile, while maintaining her big sound. In the Scherzo again there was strength, with crisp rhythms, and the final Allegro was urgent and driving.
There was plenty of colour in the Debussy, with a kaleidoscopic palette in the central Intermède and an almost grotesque intensity of sound at times in the Finale. But she seemed glued to the music, and there was little feeling of intimacy or communication with the audience. Or sometimes with Yekwon Sunwoo – there were frequent little lapses in ensemble. In Strauss's E flat major Sonata she seemed more in her element, with grand rhetorical gestures in the first movement, light and supple playing in the second and splendid bravura in the finale. Sunwoo was superb throughout.
But at the start of the second half she played Kreisler's solo Recitativo und Scherzo-Caprice op.6, and as an encore she performed Vieuxtemps's solo Souvenir d'Amérique, variations on Yankee Doodle op.17, both from memory. Now she played to the audience, smiling, relaxed and obviously enjoying herself, and what a difference there was.
TIM HOMFRAY