Bruce Hodges travels to the Juilliard School's Paul Hall for the concert on 5 June 2019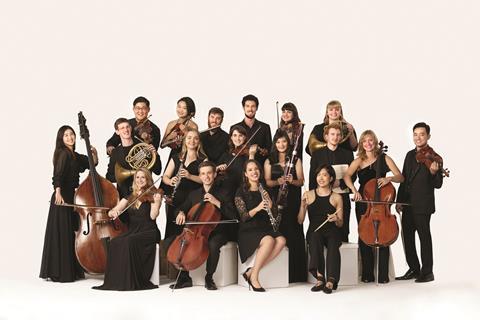 For its 2018–19 season finale, Ensemble Connect began with Franz Hasenöhrl's 1954 arrangement of Strauss's Till Eulenspiegels lustige Streiche – startlingly, for just five players. After opening commentary on the idea of pranks from violinist Suliman Tekalli, he and his colleagues plunged into the score with gusto. At half the length, this 'mini-Till' is surprisingly evocative of the massively-scored original.
Prokofiev's Quintet in G minor op.39 was originally conceived as a chamber ballet called Trapèze, for Boris Romanov. In her charming introduction, double bassist Ha Young Jung asked the audience to identify which movement best described the circus strongman lifting a weight. In the sizzling reading that followed, technical expertise combined with the right balance of wit, to delightful effect.
After the interval, eight players gave a madly symphonic reading of Enescu's String Octet. This time, violinist Jennifer Liu did the introductory honours, recalling the first time she heard the work, while on the New York City subway. Somehow, these savvy musicians created the illusion of a larger ensemble, with hearty tone, sumptuous tuttis and, in the fugato sections of the finale, close attention to rhythm and attack. At the close, amid a whooping audience ­– most on their feet – the musicians seemed slightly abashed at the attention.
BRUCE HODGES