Tim Homfray hears the concert at London's Wigmore Hall on 17 July 2019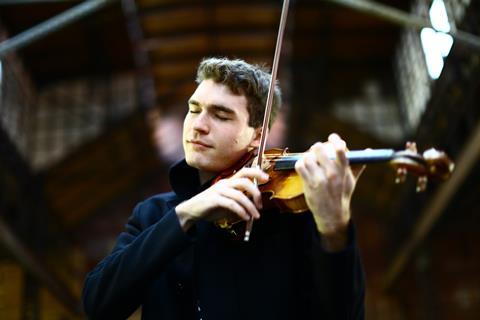 The young Californian violinist Alexi Kenney opened this concert with his compatriot Charles Ives's Fourth Violin Sonata of 1916, 'Children's Day at the Camp Meeting'. It was written for a twelve-year-old but, as Ives observed, it would have been too difficult for the child's teacher. Kenney, clearly better than that teacher, gave a spirited account of it, increasingly rambunctious in the first movement, where he was almost drowned out during energetic interplay with the pianist Orion Weiss, and producing fluid, shapely melody in the second. In the last movement he played the quoted song 'Shall We Gather at the River' with great enthusiasm.
After Ives, Kenney gave life to the birds in Stravinsky's 'Chants du rossignol et Marche chinoise'. There was felicitous, gently flowing passagework in the first movement of Beethoven's G major Sonata op.96. The Adagio was contemplative but with considerable drama within its long-sustained lines. The Scherzo bounced happily along, and there was tenderness in the finale.
In the world premiere of Paul Wiancko's seven-movement X Suite for Solo Violin, which draws on Bach for its structure, Kenney was adept in restless string-crossing, showed vigour in the springing rhythms of the double-stopped Courante, and generally executed with panache. After a plaintive arrangement of Barbara Strozzi's L'Eraclito amoroso, the two musicians played Enescu's Third Violin Sonata with subtlety and colour, catching the folk idioms in their melodic nuances and rhythmic flexibility.
Photo: Yang Bao