Tim Homfray hears a recital of Shostakovich, Britten, Brahms and Dutilleux at London's Wigmore Hall on 15 March 2022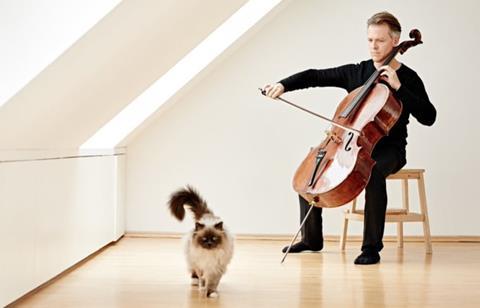 Alban Gerhardt and Steven Osborne brought some heavyweight repertoire to this Wigmore Hall concert, beginning with a magisterial performance of Shostakovich's sonata. The opening of the first movement was lustrous and lyrical, and there was nobility in the second subject, aided by a wide, fast vibrato. The Largo final section was seamlessly played, sotto voce and legato. After the gruff, vigorous second movement, the Largo was a study in bow control, with up-bows which seemed to go on forever, while the staccato playing of the finale was bone dry, before a final jubilant, and startling, fortissimo sign-off.
The gnomic utterances in the first movement of Britten's Cello Sonata, 'Dialogo', were nervy and occasionally aggressive. The following pizzicato Scherzo was taken at a great lick, with terrific dialogue between the players. The largamente climax of the central 'Elegia' was incandescent and emotionally raw, while the sul ponticello effects in the 'Marcia' were strikingly done, and the final 'Moto perpetuo' flew along, culminating in ferocious octaves.
After a fluent and eloquent account of Dutilleux's Trois strophes sur le nom de Sacher from Gerhardt, Osborne rejoined him for Brahms's First Sonata. Among the turmoil of the first movement, with Gerhardt's ecstatic vibrato much in evidence, there were moments of gentle meditation. The central Allegretto had Mendelssohnian lightness and an understated lyricism, and the severity of the counterpoint in the last movement was leavened by easy, fluid playing.
TIM HOMFRAY