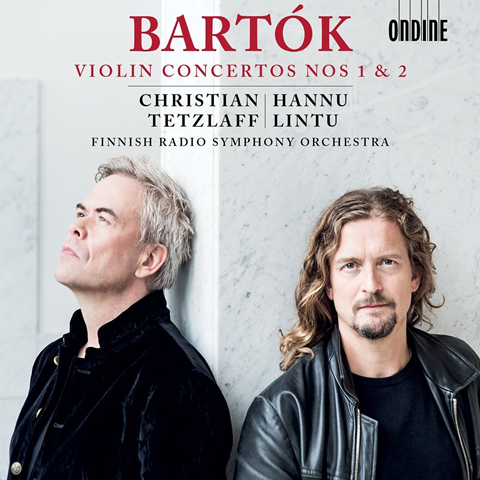 The Strad Issue: June 2018
Description: Impressive performances in one of a recent brace of Bartók concertos
Musicians: Christian Tetzlaff (violin) Finnish Radio Symphony Orchestra/Hannu Lintu
Works: BARTÓK Violin Concertos nos.1 & 2
Catalogue Number: ONDINE ODE 1317-2
The last single-issue recording of Bartók's two violin concertos came from James Ehnes (2011) and another, from Renaud Capuçon, was released in March this year. Meanwhile arrived this from Christian Tetzlaff, assembled from live performances in Helsinki last October and including his second, broader recording of the First Violin Concerto.
Ondine presents the works in reverse order: the 1938 score born of an artistic relationship (with Zoltán Székely) is followed by the 1908 piece born of a romantic one (with Stefi Geyer). As others commented at the time, in one sense Ehnes gave us the Heifetz recording of the latter piece that Heifetz himself never made. Tetzlaff's sound, on his Stefan-Peter Greiner instrument, isn't so broad, rich or sweet. But in terms of reactivity and bite he is a match for Ehnes.
In that department he also has an ally in Hannu Lintu's Finnish Radio Symphony Orchestra, which plays with snap and crackle and is recorded with a thrilling combination of proximity and perspective. In the Second Concerto, Bartók's col legno instructions bounce out of the speakers, as does his snare drum. Tetzlaff plots the line of the piece impressively but in some of those sudden mood shifts, Ehnes again has the upper hand. But if you have room for another modern account next to Ehnes's – who also offers the Viola Concerto as a tantalising extra – there is plenty to enjoy here. Otherwise, it's over to Capuçon.
ANDREW MELLOR