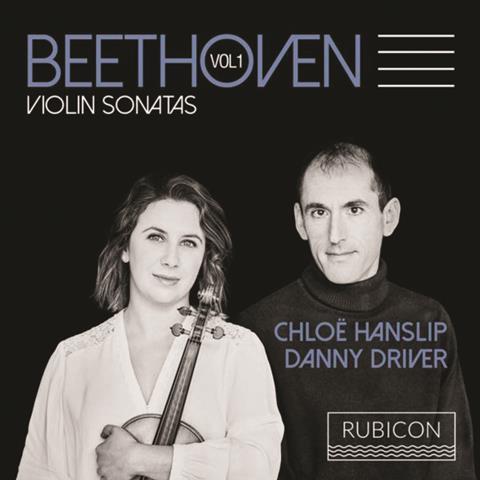 The Strad Issue: February 2018
Description: Warm and spirited live performances from this British duo
Musicians: Chloë Hanslip (violin) Danny Driver (piano)
Works: BEETHOVEN Violin Sonatas: no.1 in D major op.12 no.1, no.3 in E flat major op.12 no.3, no.6 in A major op.30 no.1, no.8 in G major op.30 no.3
Catalogue Number: RUBICON RCD1010
This CD is instantly engaging, thanks to the warmth and clarity of Hanslip's playing and the obvious rapport between the musicians. The first movement of the D major Sonata is high-spirited, with supple playing to match the ebullience. The Rondo last movement is deliciously light, bouncing off Beethoven's sforzandos and syncopations without unduly emphasising them. In the opening of the E flat major Sonata there is urbane give and take between the players, who caress the melodies and neatly negotiate the abrupt dynamic changes. The D flat major episode of the second movement has wonderful hushed mystery.
The Adagio of the A major Sonata unfolds gently and inexorably, as if with all the time and space in the world. The variations of the last movement are light-footed and flecked with humour, and there is some nice, po-faced gravitas to the minor variation. Drama and supple lyricism coexist in the Allegro assai of the G major Sonata. In the graceful Tempo di minuetto there is a sudden flash of magic as the key moves from E flat major to minor, and the final Allegro vivace romps home in fine style. This was recorded live, and the sound is not ideal, but the balance between instruments is always good.
TIM HOMFRAY