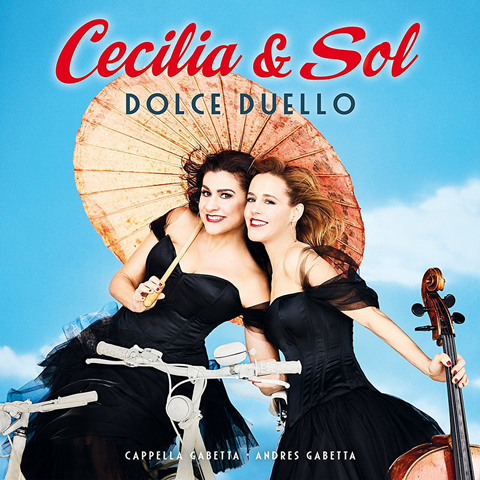 The Strad Issue: April 2018
Description: Dazzling musical duels of the Baroque from two stars
Musicians: Cecilia Bartoli (mezzo-soprano), Sol Gabetta (cello), Cappella Gabetta/Andrés Gabetta
Works: Works by Albinoni, Boccherini, Caldara, Gabrielli, Handel, Porpora and Vivaldi
Catalogue Number: DECCA 483 2473
Having contributed to a resurgence of interest in Porpora and Steffani, in characteristic fashion Cecilia Bartoli now reveals another neglected corner of the repertoire. The focus of Bartoli's new disc with Argentine cellist Sol Gabetta is late 17th- and early 18th-century vocal music with cello obbligato – whether for stage, chamber or occasional contexts.
The project casts a light on the practice of pitting voice against instrument, that encouraged equally showy writing for each role. You might expect Gabetta to emulate vocal flexibility and inflection with panache – and she does – but she does so with a rock-solid intonation that would be the envy of many a singer. She sets the emotional tone effectively in Handel's 'What passion cannot music raise and quell' (Ode for St Cecilia's Day), entering before the voice. In the aria from Caldara's Nitocri she conveys the betrayal of Emirena without the crutch of words, and in Zephyr's command to the breezes from Albinoni's Il nascimento del'Aurora the cello has a natural edge in conveying the fast articulated runs.
Boccherini's Cello Concerto in D major draws spirited, clean and nimble playing, with every bow stroke squarely hitting its mark. Cappella Gabetta, directed by the cellist's brother Andrés Gabetta, puts in a vigorous performance, the recording nicely pointing up its oboes and horns.
EDWARD BHESANIA