Warm and winning collection that will gently rock you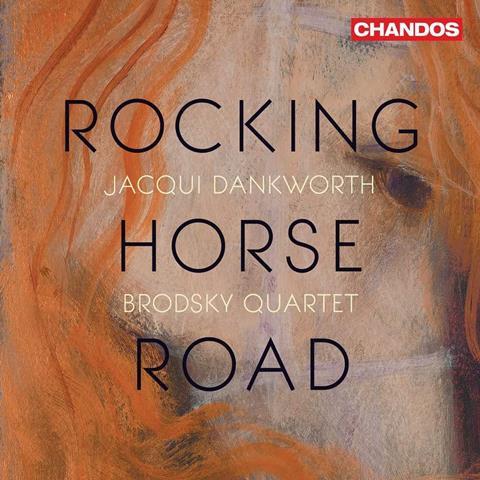 The Strad Issue: March 2022
Description: Warm and winning collection that will gently rock you
Musicians: Jacqui Dankworth (vocalist) Brodsky Quartet
Works: Music by Björk, Dankworth, Krall, Sting, Weill et al
Catalogue number: CHANDOS CHAN 20219
You could hardly accuse Britain's Brodsky Quartet of being classical sticks-in-the-mud. These musicians collaborated widely outside the classical world across their half-century career, with the likes of Elvis Costello, Björk and Paul McCartney, and they also have a two-decade relationship with uncategorisable jazz/folk/classical singer and actor Jacqui Dankworth. Surprisingly, this is the Brodskys' first CD collaboration with Dankworth, but for it they've gathered many of the pop and jazz reimaginings they've created across the years, together with a few new arrangements of songs by Dankworth herself.
And it makes for fascinating, deeply satisfying listening. It might be tempting to think of Rocking Horse Road as merely high-class background music, but there's a sense of melancholy and introspection running through many of the songs that gives the album quite a hefty cumulative emotional power, and the instrumentalists' adept, intricately detailed playing – together with Dankworth's own gloriously rich, velvety voice and remarkable tonal variety – reward close, attentive listening. They also encourage the same sense of intimacy between listener and performers as there already clearly is between the musicians themselves.
Sometimes things can get a bit too clever for their own good: Brodsky violist Paul Cassidy's complex, effects-laden arrangement of the title track ends up sounding rather overworked, for example. But there's a beautiful simplicity to Cassidy's quartet reworking of Britten's arrangement of 'The Sally Gardens', and two big-boned arrangements – of Nelson Riddle's 'Close to You', and 'Sittin' on Top of the World' given a swaggering reimagining by Dankworth's father John – contrast beautifully with the intimacy and introspection of the penultimate 'Like Someone in Love', where Jacqueline Thomas's solo cello weaves Bach in and around Dankworth's hushed vocal. Rocking Horse Road is a carefully structured, lovingly crafted offering, captured in appropriately close, warm sound.
DAVID KETTLE