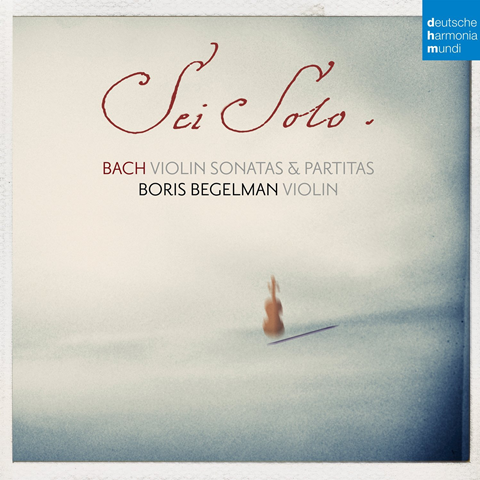 The Strad Issue: April 2018
Description: A heroic journey into the heights of the violin repertoire
Musicians: Boris Begelman (violin)
Works: BACH Sonatas and Partitas for violin BWV1001–6
Catalogue Number: DEUTSCHE HARMONIA MUNDI 88985466112 (2 CDS)
Boris Begelman, a regular on the Baroque music circuit, plays Bach as if telling a story, and a very good storyteller he is. His playing is engaging and conversational, with a spiritual quality, while the dances are often gentle and reflective. He treats the flowing runs of the Adagio from the G minor Sonata with rhythmic freedom, as if they were improvisatory flourishes. In the Allemande of the First Partita there is space between the dotted quaver–semiquaver groupings; the music is light and rocking, and the Double that follows has a similar sense of introspective musing. There is spaciousness in these performances, complemented by the generous acoustic of the recording.
There is also plenty of energy, and sometimes a touch of grit, as in the Bourrée of the A minor Sonata, where his playing is accented and emphatic. In the Fugue the broken chords have rough edges, while the interweaving themes are shaped with firm contrasts of dynamic weight. The melody of the Andante is vividly shaped as the accompanying quavers trudge beneath. The opening Allemande of the D minor Partita is severe. The great Chaconne is brisk and stern, with the bow biting into the string. There is some brief respite at the return from the tonic major to minor, but this is magnificent, granitic playing.
Begelman phrases the Preludio of the E major Partita beautifully, without interrupting the flow, and the Gavotte has a swing to it. This is a fine set, emotionally rich, musically satisfying and always entertaining.
TIM HOMFRAY