Tully Potter reviews the autobiography of British concertmaster and chamber musician Kenneth Sillito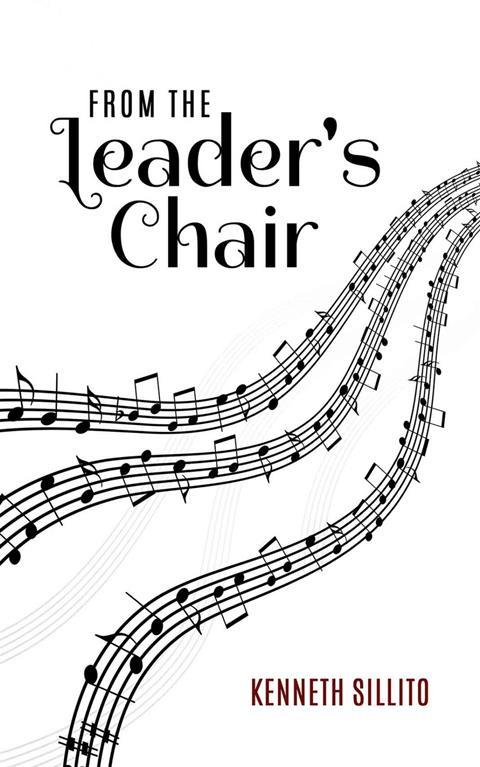 From the Leader's Chair
Kenneth Sillito
198PP ISBN 9781528904858
Austin Macauley £9.99
Hard on the heels of John Georgiadis's memoir comes this autobiography of another prominent London orchestra and quartet leader, Kenneth Sillito. It brought me some surprises: I had always thought he was younger than I, and I was amazed to find that he was from 'a Northumbrian working class family with strong mining traditions'.
Born in 1939 at Stakeford, a village north-east of Newcastle, Sillito started life in a house with outside toilet, no bathroom and no running water. His father, who had had to give up violin lessons to go down the mines at 14, gave him his start on a half-size Czech instrument. Early influences were players heard on the radio programme Grand Hotel – Albert Sandler, Max Jaffa and Tom Jenkins – and the concert stars Max Rostal, Ida Haendel and Ginette Neveu.
His next teacher was the local greengrocer. Winning a silver medal at an Ashington festival brought him into contact with cellist Valentine Orde, to whose memory the book is dedicated. She found him the excellent teacher Hermann Macleod and invited him to play quartets at her house every Sunday. Isaac Stern was the first violinist he saw in a live recital, at Newcastle City Hall.
He led the orchestra at Bedlington Grammar School, began winning prizes and was awarded a junior scholarship to the Royal Academy of Music, where his tutor was the Canadian David Martin. He played second, then first violin (to Georgiadis) in a quartet, had his first Prom solos and gave nerve-racking live BBC radio recitals.
The 1957 Dartington summer school brought priceless advice on bowing from Szymon Goldberg and encounters with Cecil Aronowitz and Terence Weil, with whom he would work in the English Chamber Orchestra (ECO) and Pro Arte Piano Quartet. His final teacher was Remy Principe in Rome, a stickler for true intonation.
As Sillito becomes associate leader and then (1969-73) leader of the ECO, the text is sprinkled with illustrious names, Benjamin Britten, Raymond Leppard, Janet Baker, Nadia Boulanger, Colin David, John Pritchard, Daniel Barenboim, Itzhak Perlman, Pinchas Zukerman, Jacqueline du Pré, Murray Perahia… In 1967 he founded the Gabrieli Quartet – including the cellist of his RAM ensemble, Keith Harvey – which he led for 20 years.
In 1980 he became involved with Neville Marriner's Academy of St Martin in the Fields, eventually also leading its octet. It is sad to learn that the other members of the Gabrieli Quartet resented his remaining as leader for seven years while also leading the Academy, and that his old friend Keith Harvey did not speak to him in all that time.
Sillito retired from the ASM in 2012 but he keeps up his playing and lives happily in Suffolk, giving violin lessons and coaching quartets – he previously taught at the RAM for 17 years but he says little about pedagogy. He has played some fine instruments including a Strad, a Guadagnini and a Maggini, and he has definite opinions on repertoire, violin technique and great violinists. I agree with him that the ECO and the ASM should not have been frozen out of their core Baroque repertoire by the period-instrument bands.
The book looks attractive, although photos are grainily printed, the publishers split many lines of type and many names are wrong which a good editor would have spotted. His Gabrieli colleague Brendan O'Reilly sometimes appears as 'Brendon'. George Malcolm was at Westminster Cathedral, not the Abbey. I can also assure Sillito that the Rafael Kubelík work he recorded with the ECO was released, on LP and CD. The lasting impression is one of a fulfilling career with many friendships and a vast legacy of recordings.
Tully Potter
Reference
From the Leader's Chair
Kenneth Sillito
198PP ISBN 9781528904858
Austin Macauley £9.99