Raphael Klayman reviews the conversational memoir of US fiddler and teacher Mark O'Connor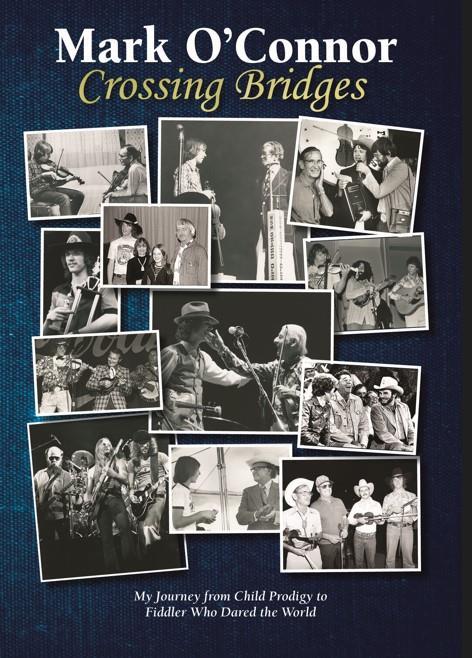 Crossing Bridges
Mark O'Connor
428PP ISBN 978137450016
Mark O'Connor Musik International $29.99
There can be little doubt that Mark O'Connor is a major figure in American music. Highly accomplished on several instruments, he has made his greatest impact with the violin – or as it is affectionately more often called in traditional American settings, the fiddle. His influences have included country, bluegrass, jazz and classical, and he has evolved a technique and personal style that has elicited high praise from critics and major musicians – including such figures as John Williams and Yo-Yo Ma.
Crossing Bridges, a memoir of O'Connor's early life, explains how he started on the fiddle relatively late, aged eleven, but soon came under the tutelage of fiddle great Benny Thompson, and eventually jazz legend Stéphane Grappelli. Even as a child he won many fiddle contests and became known as a prodigy. It might have seemed from the outside that life was wonderful for this highly talented young man, but in fact he experienced many difficulties. He was severely bullied at school and had a dysfunctional home life with an abusive, alcoholic father and an ill mother. Music was his salvation but even accounting for that, he lost his way for a while as he resisted expectations to keep repeating successful formulas for country fiddling contests.
O'Connor developed a strong need to go his own way and make his own personal synthesis from different influences. Music making in any form lost its allure for a while, whereas skateboarding became a passion with him for some time and a brief stint with skiing resulted in a terrible accident that almost ended his career. He eventually got better and emerged more mature – and more determined than ever to be himself.
All the above and much more is told in detail in O'Connor's memoir. Written in a conversational style, it almost conveys a feeling that the reader is sitting next to a fellow passenger on a long journey who is sharing the story of his life. This flow gets interrupted, however, by frequent quotations from critical reviews extolling his talent. Some interesting facts sometimes emerge from these quotations but it gets a little tedious after a while. These passages are printed in a different typeface and can easily be skipped if desired.
The book comes with a very nice accompanying CD covering the same timeframe as the memoir, including some spoken commentary from a very youthful O'Connor. At one point there is a charming plea from young Mark asking to be forgiven for some mistakes, as he had only been playing fiddle at that point for four months!
RAPHAEL KLAYMAN