Beautiful collection is a fascinating document of changing musical times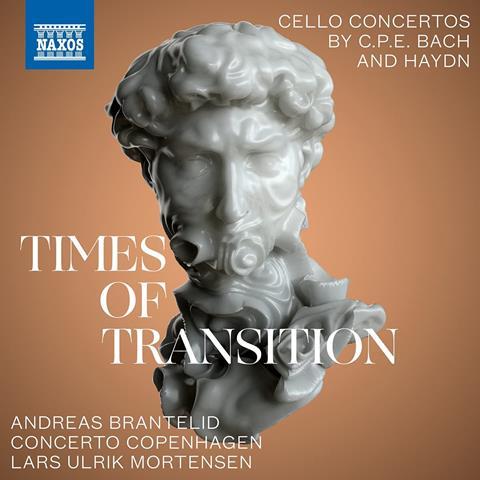 THE STRAD RECOMMENDS
The Strad Issue: October 2021
Description: Beautiful collection is a fascinating document of changing musical times
Musicians: Andreas Brantelid (cello) Concerto Copenhagen/Lars Ulrik Mortensen
Works: C.P.E. Bach Cello Concerto no.3 in A major. Haydn: Cello concertos: no.1 in C major, no.2 in D major
Catalogue number: NAXOS 8.574365
Styles of music don't appear suddenly; they evolve, as this warmly recorded CD so amply demonstrates. C.P.E. Bach's musical language owes much to the stile galant, whereas Haydn, in the C major Concerto, mixes vestiges of Baroque figuration with his unique and daring invention. By the D major Concerto, some two decades later, the elements of mature classical writing are obvious in the melodies, harmonies and orchestration.
Andreas Brantelid has masterfully absorbed the subtle differences in language between these three works and delivers very eloquent renditions throughout. Everything is projected with good taste working in tandem with flawless virtuosity. It's an impressive team offering idiomatic phrasing from Concerto Copenhagen and fine continuo realisations from Lars Ulrik Mortensen, his harpsichord parts adding zest to the texture rather like a piquant lemon dressing in a salad.
Both slow movements of the C.P.E. Bach and Haydn C major feature breathtakingly beautiful and poignant melodies that allow the poetry and colour in Brantelid's playing full scope. The flying thumb position passages that characterise the finale of Haydn's C major are dazzling, as are the octaves that feature in the D major Rondo. Brantelid's cadenzas are inventive and stylish, never outstaying their welcome. I strongly recommend this CD.
JOANNE TALBOT