Another stylish and assured release in the Vivaldi edition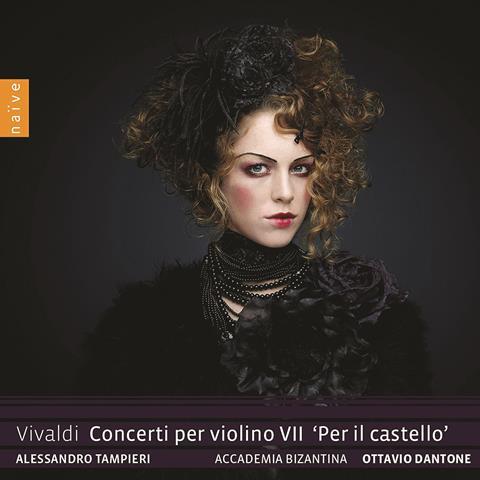 The Strad Issue: April 2020
Description: Another stylish and assured release in the Vivaldi edition
Musicians: Alessandro Tampieri (violin) Accademia Bizantina/Ottavio Dantone
Works: Vivaldi: Concerti per violino VII 'Per il castello'; Violin Concertos: in E flat major RV257, E minor RV273, B flat major RV367 and RV371, B minor RV389 and RV390
Catalogue Number: NAÏVE OP 7078
Volume 62 of the Vivaldi edition features the six surviving violin concertos from the 15 purchased by Count Collalto in Vienna in 1741 and showcases the remarkable fecundity of Vivaldi's imagination in the genre. Unlike some of his compatriots, Alessandro Tampieri lets the music speak for itself. His accounts are technically assured, stylish and full of fantasy but are disciplined in such a way that Vivaldi's theatrical gestures and unexpected harmonic twists are rarely over-egged. Only occasionally, as in the first movement of RV390, do some of the accents and phrasing seem too heavily stressed and irritating on repetition. Tempos, too, are carefully considered, largely avoiding overdrive (notably in the Presto finale of RV257); RV371's finale, however, never seems to settle.
Tampieri negotiates the challenging figuration in, for example, the opening movements of RV257 and RV390, with nimble dexterity and he adorns slow movements such as the meditative Largo of RV389 with fluid lyricism, shapely phrasing and copious stylish embellishment. Cadenza-like passages are mostly inventive and tasteful, although the one in RV273's Largo seems inapposite and overlong.
Ottavio Dantone drives his alert ensemble from the harpsichord and there are telling contributions from archlutenist Tiziano Bagnati. The balance in this warm, lucid recording short-changes nobody.
ROBIN STOWELL