A meeting of minds in Scotland's capital city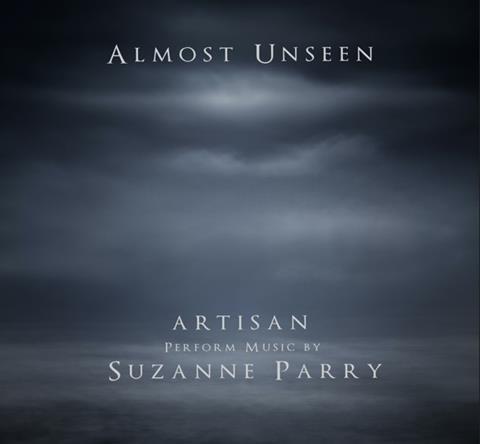 The Strad Issue: December 2023
Description: A meeting of minds in Scotland's capital city
Musicians: Aisling O'Dea (violin) Clea Friend (cello) Hannah Rarity (voice) William Stafford (clarinet) Alexander Taylor (piano)
Works: Parry: Haul Away for Heaven; The River; Long Walks in Small Spaces; Lacuna; Three Borders Songs; This Cradle of Hills
Available from: www.artisanensemble.com
This (almost) all-Edinburgh recording brings together the city's Artisan duo – violinist Aisling O'Dea and cellist Clea Friend – and music from Cornish-raised, long-time Edinburgh resident Suzanne Parry, who now lives down the road in the village of Torphichen.
It's clearly a passion project from O'Dea and Friend: they deliver Parry's sometimes elusive, mostly radiantly lyrical music with intense commitment and insight. Joined by pianist Alexander Taylor, they sing as well as play their way through the melancholy, shanty-inspired Haul Away for Heaven, bringing accordion-like reediness to its wide-open harmonies and responding to Parry's free-flowing, fantasia-like form with spontaneity. The garden maze-inspired Long Walks in Small Spaces, in which the trio is joined by clarinettist William Stafford, is far grittier, but the quartet maintains a graceful sense of ensemble throughout, pursuing or leading each other through dark harmonic pathways before reaching its introspective conclusion.
O'Dea returns to the earlier sense of rhapsodic fantasy amid the shifting musical personalities of Parry's Lacuna for solo violin. The composer's hill-surrounded home provides the backdrop for the disc's movingly evocative closer: This Cradle of Hills contrasts lyrical, fluid playing from O'Dea and Friend with recordings from the local area, to quietly magical effect. Elsewhere, trad singer Hannah Rarity delivers Parry's The River and Three Borders Songs with beguiling purity and gentle melancholy.
It's a powerful disc, whose emotional impact belies the slightness of some of the pieces, even if the recording – close and authentic though it is – captures a little more background ambience than it perhaps should.
DAVID KETTLE