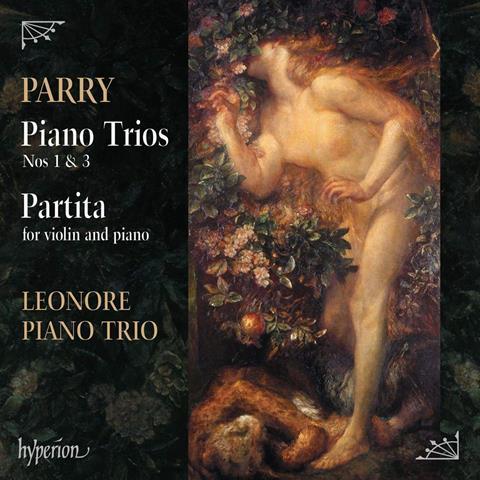 THE STRAD RECOMMENDS
The Strad Issue: April 2019
Description: Persuasive advocates for a composer channelling Brahms and Dvořák
Musicians: Leonore Piano Trio
Works: PARRY Piano Trios: no.1 in E minor, no.3 in G minor; Partita in D minor
Catalogue Number: HYPERION CDA68243
Hubert Parry was a composer of phenomenal skill, but in terms of inspiration he can appear at times to be set on 'simmer' rather than 'scorching'. Hats off, then, to the Leonore Piano Trio, which launches into the opening bars of the E minor Trio (no.1) with a soaring potency and impassioned eloquence.
Whenever appropriate, Tim Horton makes the most of the swirling piano textures as violinist Benjamin Nabarro and cellist Gemma Rosefield thrillingly match their bowing intensity and fast/narrow vibratos, to create an extraordinary sense of music arriving hot off the press
The Third Trio is more emotionally complex, its ideas more compact and controlled. Fascinatingly, one can almost sense it growing out of middle-period rather than early Brahms (with an occasional dash of Dvořák) – and once again the Leonore players respond with a fervent spontaneity and phrasal sensitivity that grips the attention from first note to last.
For the Partita, Parry turns gently neo-Classical with a Romantic thrust, and accordingly Nabarro and Horton tantalisingly combine pyrotechnical focus with interpretative fantasy.
Expert booklet notes from Jeremy Dibble and exemplary recorded sound round out an outstanding release.
JULIAN HAYLOCK