The British musician talks frankly about rediscovering her love for the cello following a seven-year hiatus and gives tips on building a performing portfolio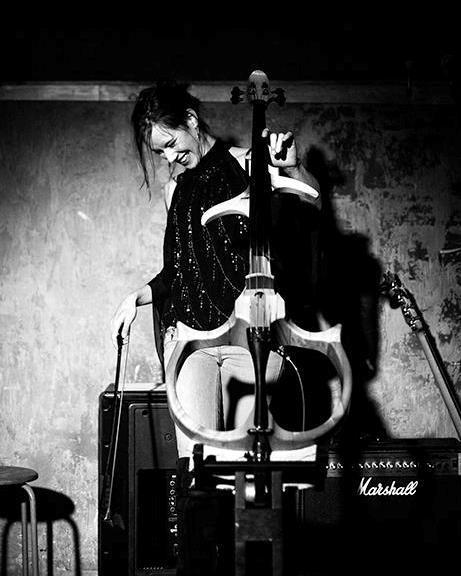 I'm a cellist, composer and mum from London. I've got quite an unusual musical career as I write and perform my own music largely, and travel the world to play my concerts. I also do session performances and recordings for a diverse artist base from opera to hip hop, and I love it.
I had a super musical education up to post grad performance, then quite simply stopped playing for over seven years – for several reasons too long-winded for a blog! I didn't even want to play. I didn't want to be a musician. My eventual journey back to my cello was a little bit thorny in places, yet all of a sudden I found I was playing again in a 'serious' way. I played mainly with bands at the outset and here I was introduced to the looping technology that is now a fundamental aspect of my solo career.
I began my life as a professional musician in earnest probably about 15 years later than most people would think sensible, and then in the midst of it all had my daughter, too. By no means has this been a conventional approach to take, but it works for me! My home and musical life is extremely busy and I would be utterly at sea without the support of my family and husband.
When I first started playing my solo concerts I felt fraudulent standing on stage (or floor) saying I was a cellist, as I had never played a big concerto with an orchestra; in fact, I had never really played professionally at all prior to this point. Even though I was in the grimy dives of North London, I still felt this inadequacy. I would get terribly nervous and shaky-bowed, and even now contemplating my third solo album and fourth tour of Australia I still have a sense of this occasionally. I think it keeps things real for me, though: I am more confident now in my abilities and more importantly I've reached this glorious understanding that there is more than one way to be a professional cellist.
I supplement my vague income with a fair amount of private bookings for corporate events and such. I am lucky to be represented by a brilliant agency in this respect and I also have my own listings on several wedding and event planning websites – all free listing sites.
I'm a big fan of social media, and I've found it immensely helpful in building my career. I've met a great many musicians and travelled to far flung countries thanks to Facebook and even MySpace in its first inauguration! It's critical to have a professional page or account for music. You can build your fan base this way, and keep your audiences up to date, but it's not the be-all and end-all, so a good website and facility to sign up to a mailing list is essential, too. I've found that it's incredibly helpful having high-quality recordings available. Videos are nice but less mission-critical, although live ones do become essential after a while if you're pitching for concerts. It's also great to have some hi-res publicity photos and a couple of biographies, too – a short 50-word one and a longer more detailed one.
Juxtaposing this remote connectedness is my experience of an audience. It seems to me that people really appreciate the 'real' aspect of performance; they are with you as you play and it is humbling when they want to talk about their experiences afterwards. I sell my albums at concerts, and also through my website, and I've released everything myself to date. Some of my work is available for download, some I have kept back for physical release only. Physical distribution is helpful and that's probably the best area to research if you're a bit pushed for time.
It certainly pays to have a broad outlook in terms of performance venue and audience. I am not limited by genre, and neither are my audiences. I have played for goth and rock crowds, Baroque enthusiasts, opera lovers, contemporary music fans, electronic music fans, people who think they hate music … I've played in theatres, in fields, churches, concert halls, pubs, clubs, car parks, with and without a PA or monitors, and in each situation I feel it's a privilege to play. I try to give my all, each and every time I play, irrespective of whatever is going on around me, technically or practically speaking. There is no substitute for just playing; playing as much as you can to learn your own particular stage craft, and celebrating the fact that you are unique and you have your own story to tell.
Jo Quail will perform 'Nocturnes' on Saturday 7 February 2015 at St John on Bethnal Green, in association with Chaos Theory. This will include the premiere of 'This Path With Grace': http://bit.ly/14p98UN
Watch Quail perform Adder Stone, from 'Caldera' below. Film by FX Media.
Subscribe to The Strad or download our digital edition as part of a 30-day free trial. To purchase single issues click here.