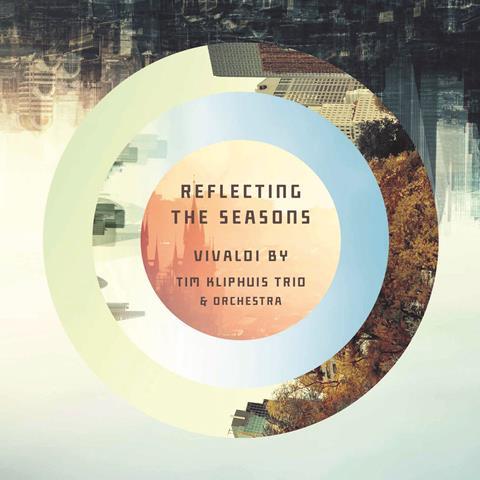 The Strad Issue: May 2017
Description: Sparkling Vivaldi seen though a stylish gypsy jazz lens
Musicians: Tim Kliphuis (violin), Nigel Clark (guitar), Roy Percy (double bass), Stellenbosch University Camerata
Composer: Vivaldi, Tim Kliphuis
Catalogue Number: SONY CLASSICAL 88985352002
There is no shortage of alternative approaches to Vivaldi's Four Seasons, from Astor Piazzolla to Max Richter, though reworkings usually stray further from the original than Tim Kliphuis's Reflecting the Seasons. To present an improvisatory †¨re-interpretation of this most famous score, with supporting guitar and bass as well as string orchestra, is bold in closely shadowing the original. Luckily, Kliphuis, a Dutch jazz violinist known for his gypsy jazz expertise, does not deal in pastiche and his reflections are unusually skilful in the way Vivaldi's material is reshaped and space is left for elegant soloing. The famous opening declaratory phrases of the last movement of 'Summer', for example, dissolve into a sliding Grappelli-style improvisation, with the theme re-emerging before a delicate guitar solo moves the music on again. †¨Each of the seasons unfolds over two tracks instead of three movements, with some themes left out and others developed into new material. Two of the recording's most beautiful moments are slow movements that are given new harmonic and melodic form respectively, creating an oddly timeless feel: a 'Spring' second movement full of heartache, and a melancholy tune for 'Autumn' †¨that is framed with stirring string-crossing phrases. The sound is occasionally a little thin (for instance, the climax of 'Summer') with the Stellenbosch University Camerata just a little too far back in the texture. But that doesn't detract from what is an impressive and often moving re-imagining of a familiar masterpiece.
Tim Woodall