Cellist Corinne Morris writes about how she regained her playing career and a foothold in the marketplace after a five-year gap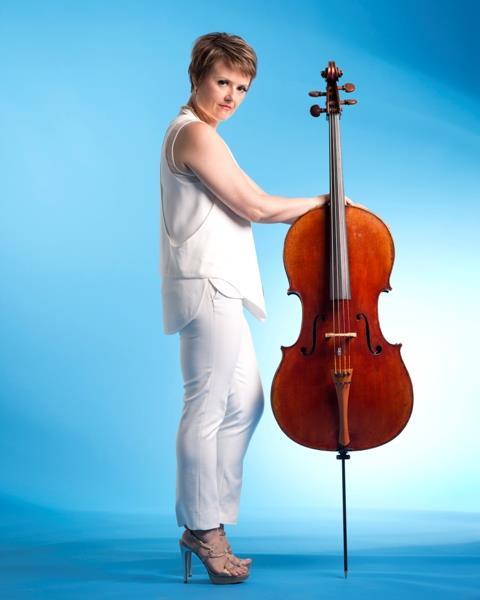 As I reflect on my journey over the last year, re-launching my performing career after a debilitating shoulder injury halted it for over five years, I am both amazed at how much has happened and how much still remains to be done…
When I took on the challenge of finding the 'right' treatment to heal my injury (a repetitive strain injury with complications) – re-training myself both physically and instrumentally, and finding a way of re-launching myself in a market place that doesn't need yet 'another cellist' – little did I realise all the steps involved! I did have a plan of action and I thought carefully about the best approach, both physically and for my career. Most of my plan has gone as expected, with some very nice, unexpected surprises and, as in all planned situations, a few disappointments have occurred.
It all started two years ago, when I announced to my friends and family that I had decided I would do everything in my power to get my career moving in the right direction again. I felt a deep calling and knew that I had to try or else wonder for the rest of my life.
I remember sensing a hesitation in the profession about whether my playing would be anywhere near as good as it had been prior to the injury. So I resolved to make a recording that would hopefully dispel this fear. For this to be realistic, I agreed to be filmed during the entire recording process and to release the videos of the actual CD recording. My re-launch CD would have to showcase a wide selection of styles and yet be interesting as a compilation of shorter works. To create an effective platform to start promoting my comeback, I had a professional website created by Classical Music Design and a professional photo-shoot with Benjamin Ealovega.
This re-launch platform proved to be a successful combination. Within days of releasing my CD, 'Macedonian Sessions', recorded with the Macedonian Radio Symphony Orchestra, a magazine published a two-page feature about my comeback. I also received several critically acclaimed reviews, wrote a few articles about musicians and injuries for UK magazines, performed live on BBC Radio 3's 'In Tune' and gave a successful London recital at St Martin in the Fields.
The end of the year sees me performing recitals and concerts around the Belle Epoque era, a series I'm curating at the wonderful 1901 Arts Club on London's South Bank. I have further concerts abroad and other UK performances. Next year's diary is already filling up fast with several concerto appearances, both here and abroad, and a choice of recitals are already programmed. I'm also very excited to say that I shall be touring South Africa next summer!
From here on, it is about building more and more momentum and reaching more people. Social networks are very important, as it is there that you meet your fans – and fans are your lifeblood. I have already had some amazing encounters within my fan community – some are very dedicated supporters who come to all my performances, others offer financial support (the sponsor/patron model is very much alive these days) and yet others offer me opportunities to perform: one such contact has offered to organise a series of concerts in China next year! So you really never know where the next opportunity lies.
Through the process of redeveloping my career, I really do see myself as an entrepreneur – in fact I define myself as 'the cellist entrepreneur'. During my gap years (when I was unable to play the cello) I learned a lot about running a small business, as positioning yourself in the market place, branding and promoting are all crucial to the modern, aspiring 21st century musician. As such we need to be comfortable wearing different 'hats' for different roles. The key is finding the right balance between these roles.
Photo: Benjamin Ealovega
Watch Corinne Morris performing Saint-Saëns's Allegro Appassionato op.43 during her recording session below:
Subscribe to The Strad or download our digital edition as part of a 30-day free trial. To purchase single issues click here.