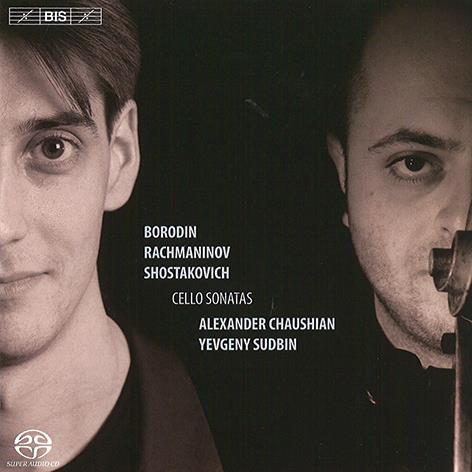 THE STRAD RECOMMENDS
The Strad Issue: January 2011
Description: Stunning accounts of three Russian cello sonatas
Musicians: Alexander Chaushian (cello) Yevgeny Sudbin (piano)
Composer: Rachmaninoff, Borodin, Shostakovich
With this, his second disc for BIS, Alexander Chaushian, a name to watch since he won third prize in the 2002 Tchaikovsky Competition, establishes himself firmly in the echelons of international cellists.
He and Yevgeny Sudbin have chosen three of their fellow countrymen's sonatas, each one chock full of marvellous cello melodies. Chaushian, playing a 1798 Cremonese instrument by G.B. Ceruti, makes these themes soar, throwing himself into them while managing not to wallow. His vibrato totally serves the expression, never drawing attention to itself. The remarkably Romantic theme in the Shostakovich Sonata is beautifully poised and shaped, with the light portamento up to its high note the perfect portrayal of a sigh, while the Andante of the Rachmaninoff Sonata exudes longing, and Borodin's lilting Pastorale is lent a haunting wistfulness.
It's not just in the lyrical moments that the two Russians excel, however. They give a brilliant performance of the wildly dancing Allegro in the Shostakovich, Sudbin's percussive piano notes really ringing out and rhythm precise to a tee, even in Chaushian's flawless harmonics passage. In the work's finale, the impressive articulation of the flurries of piano semiquavers and the earthy timbre of Chaushian's ironically placed staccato quavers are really enhanced by this disc's very good recorded sound.



JANET BANKS