The Centre, originally suggested by incoming London Symphony Orchestra music director Sir Simon Rattle, would have 'a transformative effect on public engagement with music'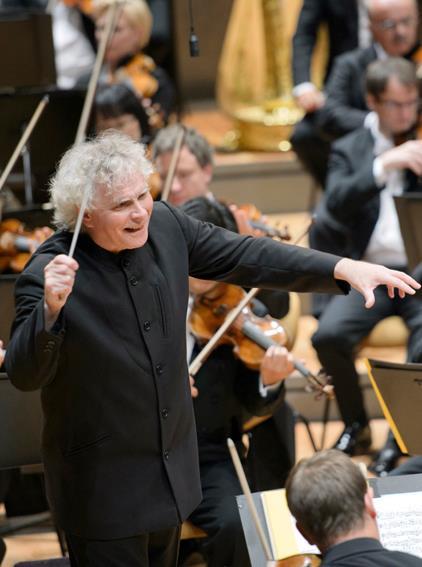 The UK government is a step closer to greenlighting a new state-of-the-art Centre for Music in London. Arts Council England is to make £5.5m of public funding available to develop a detailed business plan, to work on the initial design for the building, to explore further funding options, and to consult arts and education sectors.
The development comes after a six-month feasibility study, commissioned in February this year, and produced by the Barbican Centre, the London Symphony Orchestra and the Guildhall School of Music & Drama. The proposal includes 'a world-class concert hall for the digital age' with education and accessibility at its heart, 'aiming to have the same transformative effect on public engagement with music that Tate Modern brought about for contemporary art'.
It is suggested that the new Centre should be built on the current Museum of London site and that the surrounding land be 'radically reimagined…with improved links to the Barbican Centre and Guildhall School, tourist destinations such as St Paul's Cathedral and Tate Modern as well as the two new Crossrail stations in the area.' The Museum of London is to move to a new location in West Smithfield.
The study predicts that the Centre could add £890m to the UK economy and that building costs would total £278m.
'The Centre for Music has the potential to be an extraordinary place that will make music central to people's lives,' said Sir Simon Rattle (pictured), who takes on the role of LSO music director from September 2017. 'There is still much to do to move this from dream to reality, so this is exciting news. I'm delighted to see the project advancing, and look forward to the next phase of work.'