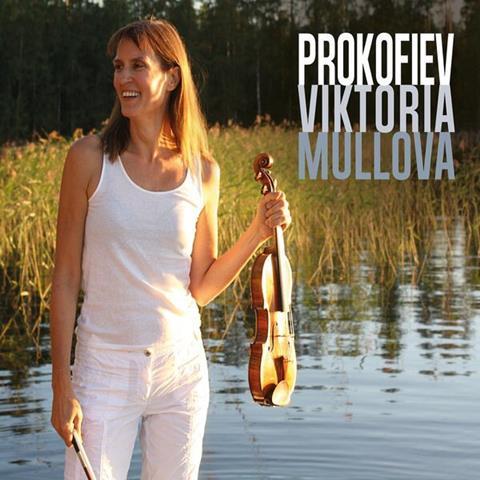 The Strad Issue: November 2015
Description: Spontaneous-sounding live Prokofiev whets the appetite for more
Musicians: Viktoria Mullova, Tedi Papavrami (violin) Frankfurt Radio Symphony Orchestra/Paavo Järvi
Composer: Prokofiev
These live recordings derive from concerts taped by Hessian Radio in Frankfurt over the past three years, and if one would never guess the presence of an audience from its inaudibility, until the applause at the end of each piece, there's nonetheless a perceptible frisson of spontaneous creativity from the artists in reaction to the listeners' presence that one just doesn't get in a studio. The result is a performance of Prokofiev's Second Concerto that pulsates with life and glows with warmth, and in which Viktoria Mullova's tonal solidity and virtuosic ease bring emotional depth and technical finesse. The orchestra, although more backwardly placed in the recorded balance, is every bit her equal under Paavo Järvi's baton.
The two-violin Sonata achieves the remarkable feat of seeming to come from the instrument of a single player, so well attuned are Mullova and Tedi Papavrami to each other's playing. In the Solo Sonata, Mullova's lyricism and attention to the shape of line remind us that Prokofiev was more of a melodist than a contrapuntalist, and the central variations, in particular, stand out for their considered bearing. I do hope that there's a companion disc with the First Concerto and sonatas in the pipeline.
MATTHEW RYE