For the American, seizing opportunities when they present themselves has been key to his professional development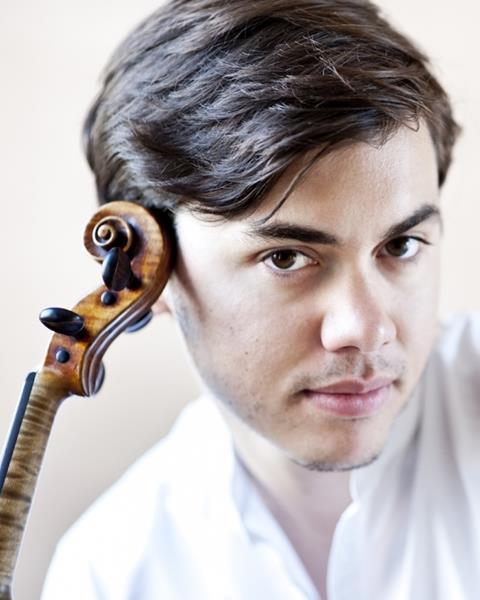 In The Strad's October 2016 issue five string players in their twenties share their experiences of carving out a career in today's highly competitive classical music marketplace. Click here to subscribe or login. Alternatively, download on desktop computer or through The Strad App.
Many young people are seduced by the idea of stardom and focus all their attention on becoming the greatest soloist they can be. For me, though, chamber music has been the biggest influence, both on my development as a musician and in expanding my network of friends and colleagues.
The four summers I spent at the Marlboro Music Festival were enormously helpful; I got to play alongside such people as Mitsuko Uchida, Richard Goode and Leon Fleisher and learnt how they formed their own careers and prioritised their time.
My career took off in 2010. In June I won first prize in the Montreal International Musical Competition, which brought me concerts with good orchestras around Canada; and this was followed by a bronze medal at the International Violin Competition Indianapolis. Finally, in November I had a successful audition for Young Concert Artists in New York, which handled my engagements for the next four years.
These experiences brought me other opportunities, which I grabbed with both hands. The Montreal competition provided a career development fund, which I used to improve my website and have professional photos taken. I also met with a theatre coach who gave tips on how to present myself on stage: whom to acknowledge first, where to focus my attention, what message I want to convey with my body language before I start.
In 2014 I was granted the use of a Guarneri 'del Gesù' from a patron. It was an honour, but I soon discovered that the instrument wasn't the right fit for me.
It was a dilemma, because it's a badge of honour to say in your biography that you're worthy of such an instrument. A private patron recommended I try a modern violin instead, and loaned me one of his Stefan-Peter Greiner violins. This proved fortuitous, because I decided that I really did want to play on a Greiner, and returned the Guarneri.
Read: 'A world premiere can be the purest way to experience music,' says violinist Benjamin Beilman
Read: Violinist Benjamin Beilman signs to Warner Classics
Read about other young players' paths to career success in The Strad's October 2016 issue. Click here to subscribe or login. Alternatively, download on desktop computer or through The Strad App.