In this extract from the December 2009 issue, Endre Granat outlines the international movements of violin professor Otakar Ševčík in the early 20th-century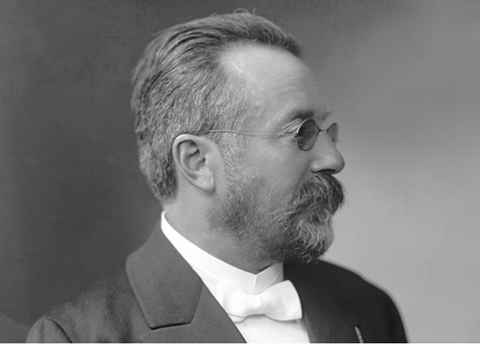 This is an extract from the article 'Playing Concertos the Ševčík Way' which featured in the December 2009 issue. To read the article in full, click here
After 17 years as professor at the Kiev Conservatoire, Ševčík's tremendous success there resulted in an invitation to be a professor at the Prague Conservatoire. Among his first students were Jaroslav Kocián and Jan Kubelík, who became the most successful violinist of his time. When Antonín Dvořák became president of the conservatoire in 1901, he appointed Ševčík as head of the violin department. Talented players from many countries came to Prague to study with the master, who had become one of the most sought-after teachers of his day. By this time, Ševčík 's compositions were available worldwide, including his opp.1, 2, 3, 6, 7, 8 and 9. After Dvořák's death in 1904, Ševčík left the conservatoire along with an entourage of students, affectionately named the 'Ševčík Colony', and moved to Písek.
Efrem Zimbalist, a recent graduate of the Auer class, joined the 'Colony' a few years later. In 1909, Ševčík accepted the position as head of the master course at the Music Academy in Vienna and commuted weekly by train from his beloved Písek. In 1911, he presented some of his finest students from the Vienna Academy in a series of performances, including concerts in London, with great success. At the end of the First World War, Ševčík was appointed emeritus professor of violin at the Prague Conservatoire and travelled worldwide, presenting masterclasses in Austria, London, Chicago, Boston, New York and Ithaca.
Upon his return from the United States, Ševčík took a position in Austria, giving masterclasses in Mondsee.The monumental 15-volume School of Intonation, his op.11, marked Ševčík 's emphatic return to composition in 1922. This was closely followed by four other opuses on double-stops, arpeggios, chords, harmonics and pizzicatos. Unfortunately, none of these were published and they remain missing to this day.It is estimated that Ševčík taught in excess of 5,000 students, although most of them worked with one of his many assistants and rarely played for the master himself. In his seventies, Ševčík established a major scholarship fund and the Ševčík Kolej with the purpose of providing financial support and housing to violin students studying at the Prague Conservatoire.
Read: Playing Concertos the Ševčík Way
Read: Professor Ševčík addresses Strad readers
Read: Musical groundbreakers: Ševčík's female pupils