The German violist speaks to Amanda Holloway about recording on the historic instrument in The Strad's May 2020 issue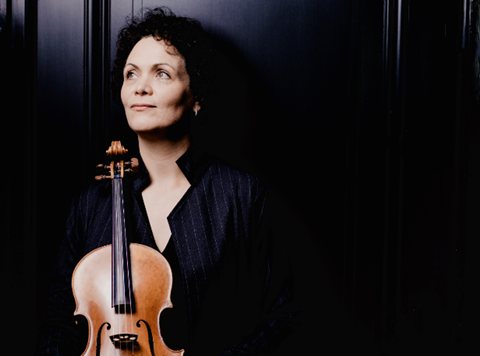 The following is an extract from The Strad's Tabea Zimmermann feature in our May 2020 issue. To read in full, click here to subscribe and login.The May 2020 digital magazine and print edition are on sale now.
The viola Beethoven played as an 18-year-old in a local orchestra had been sitting in the Bonn museum for years, untouched. In 2000, the director asked Zimmermann if she would bring it to life. After a light touch-up from a violin maker it was handed over.
'At first I didn't dare to touch it. But then, as I played it, I felt more and more connected through sound, and it opened up,' she says. 'It was a beautiful moment of awakening the resonances of this old viola. It is not a particularly interesting instrument – it wouldn't have any kind of concert life today – but it's historically interesting to see Beethoven as a viola player and what kind of instrument he used.
'It shows us that musicians then chose a louder, not exactly rough, but not sweet instrument, to play with a group, but for a solo they would choose a lyrical one. That's the opposite of what we do now – a young soloist today will always look for a powerful instrument.'
Zimmermann has made a recording on Beethoven's viola, which was released in 2003, and which you can hear (and buy) at the Beethoven-Haus Bonn.
Read: Violist Tabea Zimmermann on the pressure of competitions
This article was published in the May 2020 130th Anniversary issue

The Strad marks its 130th anniversary with a look at the future of string playing and the violin industry. Explore all the articles in this issue.

More from this issue…