Cellist and composer Natasha Jaffe on finding a way to explore her transatlantic heritage, despite the obstacles of lockdown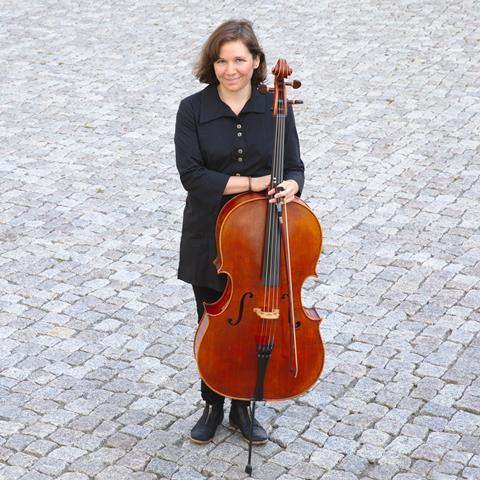 Discover more Featured Stories like this in The Strad Playing Hub
Cello in Reflection started during the first lockdown in Germany in 2020. I was home, meeting with other people wasn't allowed, travel was discouraged, and for the first time since I moved to Germany in 2012 I felt like I really couldn't go visit my family in the US, Canada, or Brazil, not without putting myself or them at risk, and not without considerable effort. The Atlantic Ocean became a huge obstacle for me, for the first time in my life.
I spent a lot of time thinking about my family during those months of social isolation, where I met with few people in-person and my usual work was impossible to do. I thought first about how my relatives today are doing, and we contacted each other a lot through video calls and messaging apps, more than ever in fact. And then I thought back to my ancestors, just a couple of generations before me, who also viewed the Atlantic as an obstacle. Those ancestors who came from Europe and who sailed to the Americas on ships. Those ancestors who chose to leave Europe, and I, who have chosen to 'come back' and live in Europe.
And so the first song that would become part of Cello in Reflection was born. On Transatlantic Heritage is my way of putting myself in my ancestors' shoes, of imagining how it felt to be on a European dock, about to leave the homeland of generations before me to make a new life on a new continent. The sadness of departing, the mixed feelings of fear and excitement for the new challenges ahead, and the Atlantic Ocean itself, massive and wide and deep: an obstacle to be crossed.
The 12 songs of Cello in Reflection explore my heritage as well as our collective heritage. There are the Rituals that tie us together, yet set us apart. I imagine If Blue Could Fly and cross the Atlantic on a ship, or as a bird, or perhaps just as a memory. There are our Folded Memories, the moments hidden in our minds by our ancestors, waiting to be unfolded during our lives. I explore my cultural ancestry, the perspective of the French and Scottish settlers in Quebec through Marche du Montagnais, or the multifaceted musical heritage of Brazil in Dance of the Pernambuco. I reflect on where I grew up in South Florida, in the Sunshine State.
I reflect on others' perspectives: trees growing from Seedlings to canopied giants, our intertwined fate with insects in The Hive, the course of history woven in The Loom of Time, and lastly back to my life, my last ten years: Fall in Berlin.
The album is a journey through time and thought and was my way of putting all of my many lockdown reflections into music, into something tangible. It helped me to find my way out of my lockdown lethargy, the months spent wondering what was to come and if my job as a cellist, as a musician and artist, would survive this pandemic, this Atlantic obstacle. Cello in Reflection became my ship, and with it I want to share the tales of my crossings, of the crossings of my ancestors.
Most of all I want to re-connect with this music, not just with my heritage or family, but with you.
Learn more about Cello in Reflection and support Natasha through her crowdfunding campaign here
Born in Canada to Canadian and Brazilian parents, Natasha Jaffe grew up in Florida and has been based in Berlin since 2012.