The Swiss cellist on the importance of memorisation and the influence of different systems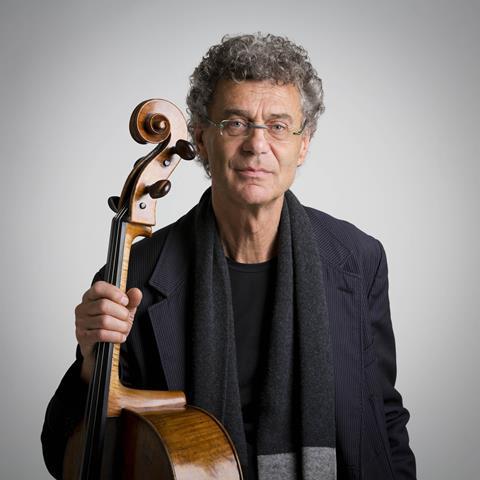 Discover more Featured Stories like this in The Strad Playing Hub
Read more premium content for subscribers here
The strict French system defined my early years as a cellist. Although I don't enforce it in my teaching today, I am very grateful to have had it as a student. Walter Grimmer, with whom I studied from the age of 13 until the end of my degree in Bern, was a perfect example of this. I had to copy him exactly and would often have to learn difficult etudes by memory in just one week. Playing by heart is something still integral to my playing today. When I'm a soloist, I must play by heart. I can listen to the music and myself, and communicate with others. In the same way that I don't impose such a strict system on my students, I appreciate that learning by memory is not for everyone, so I take it on a case-to-case basis with my students.
Following my time in Bern, I moved to Stuttgart to study with Antonio Janigro. What struck me with him was how well he integrated musicality and technique, whether that was fingerings informed by expression, or concentrating on musicality when first learning a piece. To be expressive with a phrase is something underestimated these days. Playing forcefully and overdoing it has become popular. You only have to give it as much as you need.
There is a problem in the industry about who is deemed a 'big soloist'
When I moved to New York to study with Leonard Rose at the Juilliard School, the environment was both a total shock to me and also my biggest influence. It was a very dangerous place, especially compared to my upbringing in Switzerland, but there was also a huge wealth of cultural opportunities that I tried to make the most of. I also met some wonderful people, such as Nigel Kennedy. I remember busking on the streets with him and playing Frisbee in the corridors while others tried to practise. They must have hated us!
One of my greatest musical influences was Mstislav Rostropovich. I studied with him for only six weeks during a masterclass in Basel. But those six weeks were the equivalent of studying with him for a whole year. You would play for six hours every day in a packed hall and watch everyone else play. I was fortunate enough to perform the Rococo Variations with him conducting. His genius, energy and unique humour all had a deep impact on me.
I think there is a problem in the industry about who is deemed a 'big soloist'. Having taught for more than 40 years, I am acutely aware of how many wonderful young players are easily ignored by the people making programming decisions. Teaching has been an integral part of my life. I learn so much from the students: how to explain things, the psychology behind playing and how to help people with their problems. It's not just about teaching cello but helping them with everything that is involved in being a musician.
INTERVIEW BY RITA FERNANDES