Recordings of the work - from Joseph Szigeti's in 1935 to James Ehnes's in 2013 - are compared in The Strad's June 2016 issue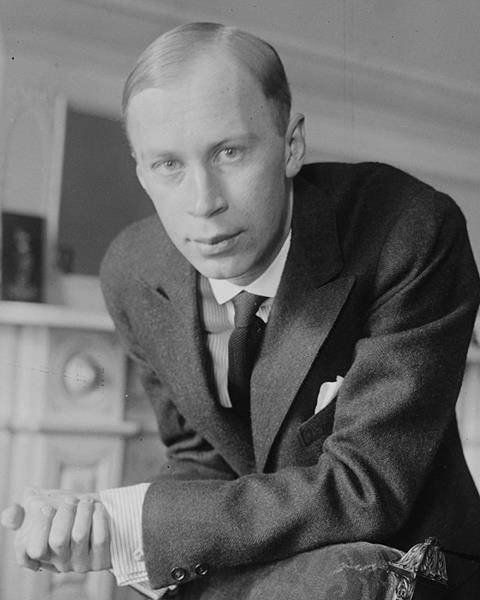 The following is an extract from The Strad's feature comparing recordings of Prokofiev's First Violin Concerto, published in the June 2016 issue.

Sergei Prokofiev finished his Violin Concerto no.1 in 1917, but started it a couple of years earlier, writing the opening melody while in the throes of his first serious love affair. It was planned as a short concertino, but after a prolonged delay it evolved into a full-fledged concerto – albeit a relatively short one at around 20 to 23 minutes.
The listings on various music sites leave the impression that Prokofiev's two violin concertos have received roughly an equal number of recordings, yet the Second is heard far more often in concert than the First. One reason might be that the difficulties of the First – especially its brief, dazzling, sardonic scherzo – intimidate some players; another could be that it ends very quietly, while the Second saves its virtuosic sparkle for the finale, a better bet for eliciting standing ovations.
Yet another reason might be that the First Concerto is a more provocative, more acerbic work. Its structure turns the usual fast–slow–fast concerto layout on its head – slow–fast–slow, with variants of tempo lurking within each movement. Twice the dramatic first movement picks up speed and builds toward a pair of frantic climaxes. The motor rhythms, sarcasms, dry wit, grind-it-out spiccatos and pinpoint harmonics of the scherzo in a good performance are like a bracing splash of iced water in the face. In an ingenious touch, the final bars of the mostly pensive finale are virtually identical to those that close the first movement; no other concerto in the general violin repertoire operates like that.
The complete Prokofiev First Violin Concerto article is published in The Strad's June 2016 issue.