In the March 2023 issue, violinist Peter Sheppard Skærved discusses his love for this short piece by Giovanni Battista Viotti (1755–1824). Below is his translation of Viotti's account of hearing the piece for the first time: 'probably the most beautiful and extraordinary bit of writing about music I've ever come across'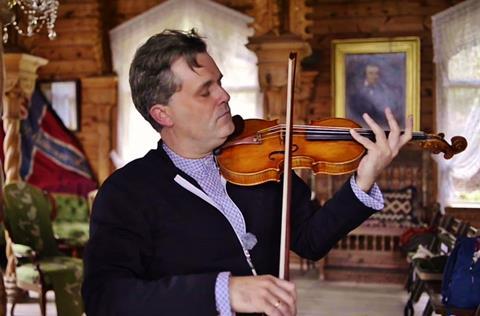 'This Ranz de Vaches is neither the one which our friend Jean-Jacques [Rousseau] introduced to us in his writings, nor that which M. de la Borde talks about in his book on music.
I do not know if it is known by many – all that I know is that I first heard it in Switzerland, and I made sure to learn it in a way that I would never forget it.
I was walking by myself, towards the end of the day: I found myself in those shady places where one would never wish to talk. The weather was lovely, the wind (which I despise) had settled. All was calm, all was analogous to my sensations. I was in the melancholy mood which has always taken me at that time, every day of my life.
My spirit was indifferent to my thoughts: it wandered, and my steps followed. No one thing held my heart's attention – it merely felt prepared for the waves of love, of tenderness, which at that moment struck down all anguish, making me aware of my good fortune. My imagination stood, it might be said, immobile, free from passion, without any agitation.
I wandered here and there. I climbed up imposing crags and then descended. Chance led me to a ravine that had never previously caught my notice. I was immediately struck by its beauty, such as I had often seen in the paintings of Gesner [Salomon Gessner (1730–1788)]: flowers, grass, streams, all in a perfectly harmonious tableau and making a perfect harmony.
There I sat myself down mechanically on a boulder, completely relaxed. I gave myself up to that profound reverie (which I have frequently experienced in my life), where my ideas ramble, blend, and realign themselves so much that I forget I am on the earth.
I can say nothing as to what brought me such ecstasy – whether it was a slumber of the soul, or simply the absence of thought. I can only say that I love, am enchanted by it, and that I would never want to rationalise it.
Still sitting on the rock, my ears, or rather my whole person, was struck by extraordinary tones – some precipitate, some long/sustained, which rose from one mountain and soared across to another without any repeating echoes. They came from a long trumpet; and a woman's voice was blending with its sad sounds, softly, sensitively, forming an exquisite unison. Struck by this wonder, and having shed a few tears, I pulled myself together and paid careful attention, to 'engrave' this Ranz de Vaches on my memory: that is what I am communicating here.
I thought that I should write it down without rhythm, which is to say, without bar-lines ['sans mesure']. This is one of those cases where melody comes into being without genesis, but is itself alone. So, the least 'measure' would destabilise its effect. And it is so true that its sounds stretched themselves out in space – so one would not be able to define the time needed for it to sail from one mountain to another. It is indeed the emotion and the thought which must carry us to the truth of its execution. On this can rhythm and cadence be truly 'measured'.
This Ranz de Vaches would be rendered so 'denatured' if it were marked up in bars. It would lose its simplicity. In order to render it in its authentic sense, and as much as possible, as I heard it, it behoves that the imagination must carry you there, to where it was born: performing it in Paris, it requires all our faculties to feel it as it was in Switzerland.
In certain delightful moments I have played it on my violin, only accompanied by Euterpe [muse of music and lyric poetry]. The best of my friends alone have heard it.
Signed, this 26 June 1792,
VIOTTI
Video: Peter Sheppard Skærved performs the Ranz des Vaches on the 1704 'Betts' Stradivari violin, at the Coolidge Auditorium, Washington DC, USA
Source
Eymar, Ange-Marie d' (1747-1803) Anecdotes sur Viotti, précédés de quelques réflexions sur l'expression en musique… Extrait de la décade philosophique, Genève: Imprimerie de Luc Sestié, An VIII [1799]
Identifiant de la notice: ark:/12148/cb44905574q Notice n°: FRBNF44905574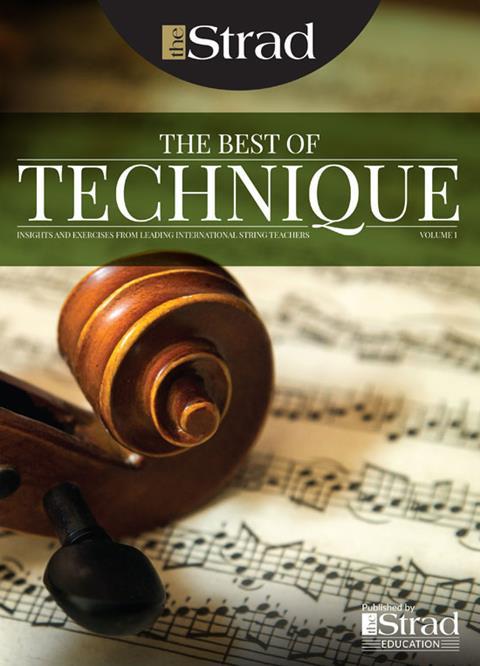 In The Best of Technique you'll discover the top playing tips of the world's leading string players and teachers. It's packed full of exercises for students, plus examples from the standard repertoire to show you how to integrate the technique into your playing.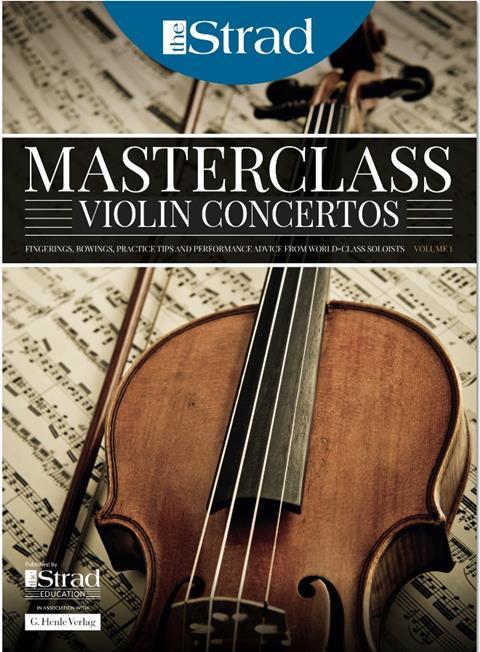 The Strad's Masterclass series brings together the finest string players with some of the greatest string works ever written. Always one of our most popular sections, Masterclass has been an invaluable aid to aspiring soloists, chamber musicians and string teachers since the 1990s.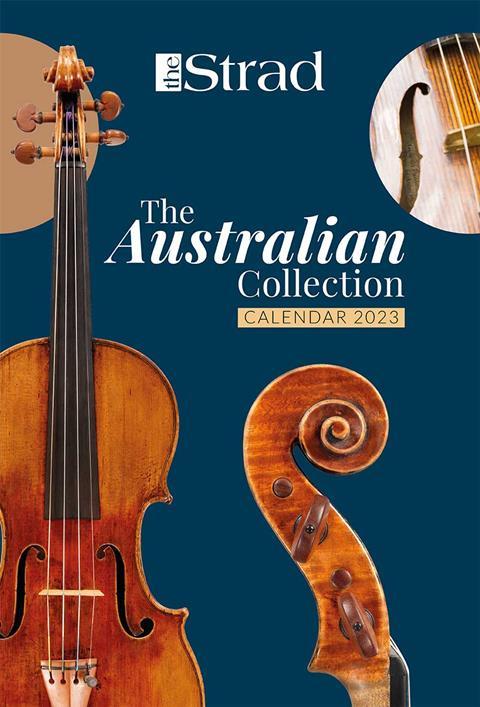 This year's calendar celebrates the top instruments played by members of the Australian Chamber Orchestra, Melbourne Symphony, Australian String Quartet and some of the country's greatest soloists.