Bass player Thomas Martin shares his thoughts on the music of Bottesini, in this extract from the Winter 2000 issue of the now discontinued magazine, Double Bassist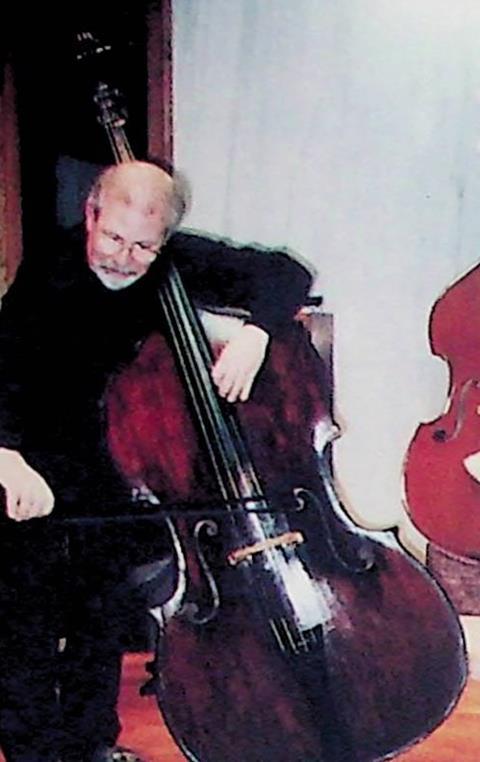 The following is an extract from the Winter 2000 issue of Double Bassist 'Thomas Martin: Man for all seasons'. To read the full article, click here
In 1972 Martin was ready to move on from the Montreal position and emigrated to the UK to take up the post of principal bass with the London Symphony Orchestra (LSO). He remained with the LSO until 1976 and returned for another six years in 1990. In between, he worked with the English Chamber Orchestra and the City of Birmingham Symphony Orchestra, and also began to develop his career as a soloist with the help of a long-dead master: Bottesini.
'When I was 40, my [second] wife bought me a record of somebody playing Bottesini, Martin recalls. 'I'd never played it, and I listened to it and I said: "You know, I could do better than that!" So she threw down the gauntlet and said: "Why don't you!" Nobody really plays this stuff right in my opinion. So there started the most exciting period of all.' Martin decided that the only player to teach him could be the master himself, so he settled dowm with an old edition of Bottesini's method and spent weeks going through every fingering and exercise in the book, trying to understand the whole other concept of harmonic playing of those days.
'There are basically two ways a musician can approach music,' Martin asserts. 'One is the superimposition of himself on the composition; the other approach is: "How would this music have been played?" — so the superimposition of the music on the musician. That's my way.'
Martin was hooked and started to collect everything by, and related to. Bottesini that he could lay his hands on, assembling a huge collection of letters, cuttings, scores and instruments, incessantly trying to complete his picture of the man and his music. I've had the most fun you can imagine learning the bass, being taught by somebody that died in 1889,' Martin enthuses. 'I tried to do it his way - then you think operatic style of the Italian 1800s. It wasn't just the bass playing aspect of it.
'The problem with most people that play [Bottesini] is that they can't get beyond the bass to the music. That's a job in any composition of course, but especially in Bottesini, which is very technically difficult. There is a challenge - make it sing. If you can sing it you are in with a chance, in my opinion.' Martin's labour of love paid off: he gave recitals all around the world, recorded all of the master's works and made a name for himself as a Bottesini expert. But it was not just the Bottesini revival that benefited from Martin's acheivements: 'I've ended up, in a way, in the vanguard of the technical advance on the bass - having been taught by Bottesini! I've made big technical waves. I've played things on the bass, pushed things being played on the bass, that just nobody would have dreamt of.'
Read: Bottesini's 200th anniversary: The world at his feet
Read: 'The first maker of what is unambiguously a double bass'
Listen: The Strad Podcast Episode #21: Leon Bosch on Bottesini