Ahead of the 2023 Dutch Double Bass Festival, the event's co-founder shines a light on some special pieces of repertoire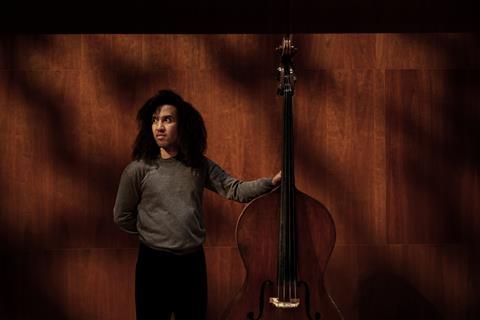 Discover more Featured Stories like this in The Strad Playing Hub
It's a pleasure to share this list of gorgeous and moving music with you. In the last few years collaborations with other musicians, notably my collaboration with the incredibly talented Dutch Camorian pianist Djuwa Mroivili, led me down a moving and enriching road of discovery which resulted in the following pieces all making it onto my repertoire list. I have arranged all of these works myself and I would encourage anyone wanting to play these pieces to do the same!
Florence Price (1887 - 1953) Adoration
One of the United States most influential and, until recently, underappreciated composers is Florence Price. A part of the Chicago Black Renaissance, a cultural movement in the 30's and 40's made up of prominent writers, artists and musicians, her work received significant recognition in her time. Price was a religious woman and Adoration was one of her organ works. A charming piece of lyrical music, it lends itself particularly well to being played on the double bass with accompaniment by piano, organ or strings.
Abdullah Ibrahim (1934 - ) The Wedding
One of Jazz's living legends is without a doubt the South African composer and pianist Abdullah Ibrahim. At the age of 88 he is still going strong, performing his beautiful music to audiences across the globe. Abdullah Ibrahim's music occupies a significant and unique part of my memory. I was born in London and at the age of 2, we moved to the country of my fathers birth, South Africa. The late 80s (when I was born) saw many South Africans living in exile in London, and this included Mr Ibrahim who would often give concerts at Ronnie Scotts. My parents frequented his shows when my mother was pregnant with me, and once we had left the UK, many of his albums made the journey with us. The result for me personally is that his music has an immediate effect on me - it takes me back in time and in place and feels like home.
It was then an almost unbelievable coincidence when I received an email in late 2018 from Abdullah Ibrahim himself, out of the blue, asking me if I would like to collaborate with him. Of course the answer was yes, before I knew it I was playing Bach for him in his home, listening to him tell me about what it was like being taken to the US by Duke Ellington, and receiving one of the most inspiring impromptu improvisation and harmony lessons I've ever had. In 2019 we performed at the North Sea Jazz Festival together, my first real Jazz experience and ever since I have been incorporating pieces by him in programmes wherever and whenever possible. The Wedding is one of his all time hits and it's easy to see why, it plays almost like pure classical music until every now and then a blues chord enters, the simplicity of genius is there and the influence of a classical tradition also clear.
Trad. Steal Away
I've always felt that the double bass is the most melancholy of all the string instruments. Its tone can break in a way that a person's voice does when fighting back tears, and the deep richness of tone can infuse melodies with a very unique sense of longing. All of these qualities can make for a specially moving rendition of this, already heart wrenching, spiritual.
Dipping my toes in the waters of African American Spirituals was an unexpectedly emotional experience for me. I knew of their existence, but my knowledge didn't extend beyond the little I had learnt about Dvorak's use of some of their melodies in his New World Symphony and American String Quartet, and having once seen a few of them in programmes of concerts given by Jessye Norman and Kathleen Battle in the 90s.
Entering the world of spirituals, a world as rich as it is painful, as beautiful as it is underappreciated, with such little knowledge, it's no surprise that the wellspring of emotion that appeared seemingly out of nowhere when I first started listening to this music blindsided me completely. The combination of strikingly beautiful and simple melodies mixed with tragically painful texts had an effect on me that no Mozart aria had done. In Steal Away the singer longs to quietly and quickly exit this life so as to be able to go 'home' to 'Jesus'.
Majoie Hajary (1921-2017) Serenade pour Elodie
Last month I was called up by the young countertenor Arturo Den Hartog. Originally from Suriname and now based in the Netherlands Arturo was tasked with putting together a concert around Surinamese classical music. This led him down a path of discovery which led to, among others, the composer and pianist Majoie Hajary. A fascinating composer, she would become (to me at least) even more fascinating when Arturo told me that many of her manuscripts are written for piano and an (unnamed) instrument. The instrument however may well have been a double bass as it was documented that she often performed with a bass player. This was all reason enough to dive headfirst into her music and the piece Serenade pour Elodie was a real hit! A beautiful and sensual piece at moments reminiscent of Saint-Saëns, the player really gets the chance to soar beautifully over the piano's habanera accompaniment and enjoy the indulgent harmonies and sweeping chromatic phrases.
Samuel Coleridge-Taylor (1875 - 1912) Twenty Four Negro Melodies: No. 10, 'Deep River' Op. 59
When I set out last year to record an album of Double Bass and Piano last year, chance led me to encounter pianist Djuwa Mroivili. The world of Black classical composers that she opened my eyes and ears to was filled with so much beauty that there was no question that I had to include some of it in our programme. I quickly started wandering into the deep and painful world of African American Spirituals and the powerful effect that this music had on me meant I wanted to attempt to arrange some of it for our album. I listened to a recording of 'Deep River', sung by Mahalia Jackson and I cried. I didn't know how I could do this music justice but quickly I came across the transcription for solo piano by British composer Samuel Coleridge-Taylor. A fantastic piece, very much of its time - British late-Romanticism at it's finest, and yet the language of the spiritual is there through the whole piece. It was clear that this would be what I would arrange for us. At every concert that Djuwa and I have given this year, this is one of the pieces that seems to leave the most lasting impression on the audience.
The Dutch Double Bass Festival takes place on 13 & 14 October 2023 at Theater Zuidplein in Rotterdam. Find out more here.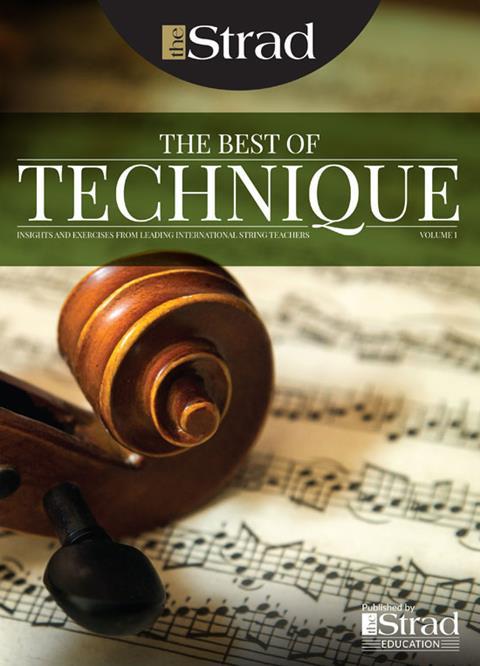 In The Best of Technique you'll discover the top playing tips of the world's leading string players and teachers. It's packed full of exercises for students, plus examples from the standard repertoire to show you how to integrate the technique into your playing.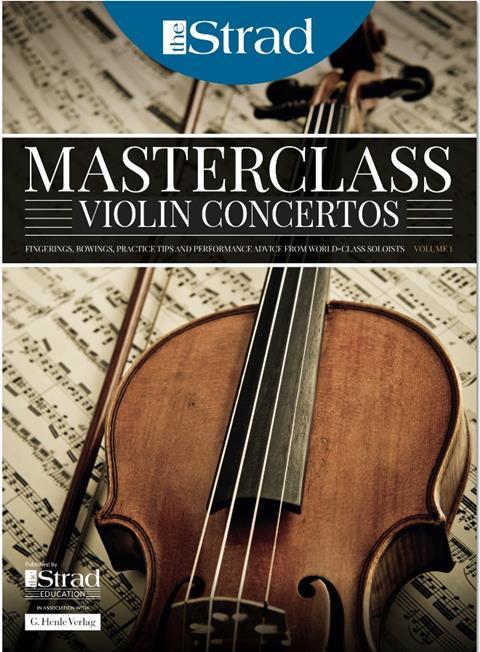 The Strad's Masterclass series brings together the finest string players with some of the greatest string works ever written. Always one of our most popular sections, Masterclass has been an invaluable aid to aspiring soloists, chamber musicians and string teachers since the 1990s.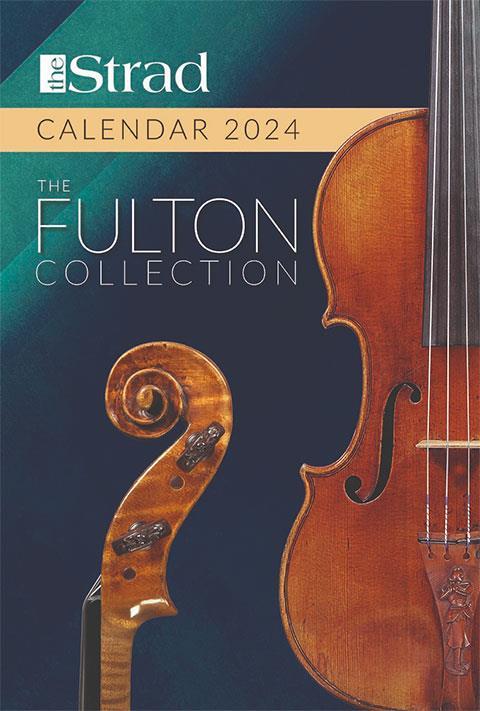 American collector David L. Fulton amassed one of the 20th century's finest collections of stringed instruments. This year's calendar pays tribute to some of these priceless treasures, including Yehudi Menuhin's celebrated 'Lord Wilton' Guarneri, the Carlo Bergonzi once played by Fritz Kreisler, and four instruments by Antonio Stradivari.