Ahead of a world premiere with the London Philharmonic Orchestra, the cellist recalls working with composer Vijay Iyer on his work 'Human Archipelago'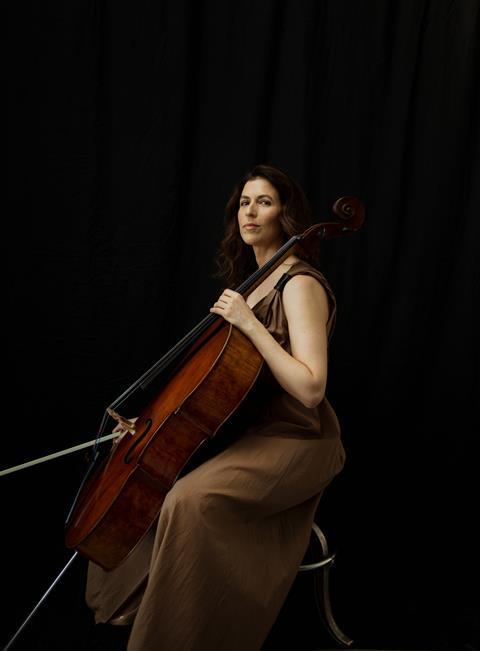 Discover more Featured Stories like this in The Strad Playing Hub
On a crisp autumn morning back in 2019, my husband and I made a small pilgrimage to Harlem. 'A pilgrimage' because we usually don't hang out there, although it is just a 15-minute cab ride from our apartment on the Upper East Side of Manhattan. I was excited and a bit intimidated to meet the brilliant Vijay Iyer, so we were starstruck when he sauntered into the little coffee shop looking cool with his spiky hair and black clothes. We started talking animatedly. Vijay speaks quietly, and soon we also softened our voices.
The first time I heard Vijay was at the Village Vanguard with his trio, and it was jazz like I had never heard: complex, beautiful and enigmatic. Since then, I have listened to his recordings and acquainted myself with his compositional style. Two 'classical' works by him caught my ear, a short work for solo cello that he wrote for Matt Haimovitz and a violin concerto for Jennifer Koh. I envisioned a cello concerto, and he was game. We began to approach orchestras about joining a commissioning consortium.
Then March 2020 came along, and the pandemic struck. After a few months, when there was still no light at the end of the tunnel and no live performances in sight, instead of waiting I commissioned a short work for cello and piano from Vijay, which he titled The Window. We recorded it that year, as part of my commissioning, recording and filming project '20 for 2020'. The idea was to capture that weird, difficult-for-some-but-liberating-for-others time and the reactions it elicited from composers of different ages, backgrounds and nationalities. The project also created work and pay when there was none, and gave back to a community that had given me so much over the years.
Sometime in 2021 things started to thaw, and a consortium was taking shape when Elena Dubinets, who has been supporting my work for some time now, was appointed artistic director of the London Philharmonic Orchestra. Human Archipelago finally had its world premiere date. The Oregon Symphony will present the American premiere, followed by the Boise, Illinois, Fresno and Las Vegas Philharmonics. I am delighted to return not only to perform but also to record Vijay's concerto with the London Philharmonic Orchestra, led by its principal conductor, Edward Gardner.
Human Archipelago is inspired by the displacement and migration caused by global warming. It is part of the Orchestra's main theme this season, A Place to Call Home, which seeks to show that music and musicians are closely connected to what is going on in our world at this time. The 'travelers' in this work are orchestra members and myself, the cello protagonist, who at a few key moments during the piece hum and play by 'flocking,' following one another as birds do, changing course while letting one of the members of a core group of players lead. You sort of have to be there to understand that concept, and as I have not yet had my first rehearsal with the orchestra, I am intrigued myself.
The cello solo is sometimes virtuosic, but also alternates some poignant melodies in Mixolydian and Phrygian modes. Occasionally I will be playing eighth-note (quaver) quintuplets against the orchestra's quarter-note (crotchet) quintuplets, and vice versa. The last movement is a fugue. There is audience participation too, with cell phones … but I guess I shouldn't give it all away. The element of (controlled) improvisation is thrilling to contemplate, as is everything else about the piece. It will be a wonderful adventure!
Inbal Segev will perform Human Archipelago by Vijay Iyer with the London Philharmonic Orchestra and Edward Gardner on 1 October. Tickets are available here. More information on the piece can be found here: