A good melody may be the key to unlocking accessibility and overcoming pre-conceived ideas to contemporary music, says the violinist and composer, ahead of the Australian premiere of her work Suite for Strings on 18 November 2023
Discover more Featured Stories like this in The Strad Playing Hub
You've enjoyed a career as a violinist - what made you decide to pursue composition as well?
I've always loved composing ever since I was a little girl, and it's always been part of my life in the background. Composing feeds my soul! I did second study composition at the Royal Academy of Music where I developed my love of choral writing, guided by one of my teachers Gareth Wilson, who commissioned me to write a piece for his choir Christ Church Chelsea, while I was still at college. Once leaving college I followed the path of being a violinist, which I also love, however I just started to feel like a huge part of me wasn't being fulfilled. So I started to write again!
In 2016 I wrote my first Christmas carol Silent Night, which was premiered by The New London Singers at St Martin in the Fields. It's since been published by Multitude of Voyces in a Christmas Anthology of sacred music by female composers and has been performed all over the world, including Washington D.C. by the award winning Lux choir, and the BBC Singers on BBC Radio 3. I followed that up with writing a string orchestra movement for the chamber orchestra I was playing with at St Martin in the Fields, Trafalgar Sinfonia, and it developed into my Suite for String Orchestra which has become popular today. Since then, my composition has grown year on year and I'm very lucky that so many people seem to be enjoying performing my works.
Tell us about your stylistic influences - your violin and string knowledge is evident in your writing - are there particular elements you like to include in your compositions?
I've been told that my music sounds very English! I think this stems from my love of composers such as Vaughan Williams and Elgar. I love using modes in my writing and there's often a folk feel to my music. As a violinist I love writing close emotional string harmonies, and a good melody! Obviously with my knowledge of the instrument I know what's physically possible which definitely helps. I do enjoy mixing up pizzicato and more lyrical lines, often in a fugue-like way.
You've said that 'new music doesn't need to be weird' and that it's OK to write something with a melody! Can you share a few thoughts on accessibility with new music, and how you've managed to write pieces that are performed by a range of ensembles, from the RPO to school orchestras?
I am a big believer that contemporary music should be defined as music that is written in current times, as in 2023! I don't think all new music has to conform to a pre-conceived idea of only being atonal. Don't get me wrong, there are some amazing atonal pieces out there, but it doesn't have to be the only style for contemporary music. I love melody - I am not ashamed to say it, I also think I am not alone in this view. I think this is why film music has become so popular, as it's full of melody, excitement, joy, sadness and connects with people on a personal and emotional level.
Another idol of mine, John Rutter, once said in an interview I heard, an amazing piece of advice, and that is to write from the heart and be yourself. Don't try to be something you're not and your music will speak to people. This is a motto I have stuck by and people have seemed to enjoy what I've written, for which I am extremely grateful. I think melody combined with my lyrical folk style has meant it appeals to not only professional orchestras like the RPO, who performed my Suite for String Orchestra in the summer, but younger orchestras and choirs. The next generation of young musicians can access something new and experience contemporary music, and perform it at their level and achieve success. I have had some amazing workshops with young musicians in the US who were excited to meet the composer who wasn't dead and be able to discuss the music with them!
You've had a lot of success internationally, such as in the US, and your Suite for Strings will enjoy its Australian premiere on 18 November. Why do you think this is? How would you compare the reception of your works internationally with in the UK?
I think there is definitely a shift in the world to find new music, but also to embrace more female composers and their work. This has most certainly led to people searching for a wider and more diverse selection of repertoire. It seems obvious to say, but the internet has played a big part in my success! Whereas before I may have been limited to local or London performances and word of mouth, people can now access my music on YouTube and my website and it opens up the audience pool. I also think having my music played on a variety of radio stations from BBC Radio 3 to RTE Lyric FM has definitely meant it's reached a wider audience.
I would say I have almost had a bigger impact in places like the US, and Europe. It's hard to pinpoint an exact reason, however I will say that I have been super impressed at the music going on at grass roots level. The high school music in the States is incredibly impressive from what I've seen - there are more orchestras, more emphasis on the importance of music and that filters through to society. You can't have amazing professional orchestras, choirs and groups without it starting with kids making music at school and youth music groups. I am concerned, as many of my contemporaries are, that we don't have the same level of importance placed on music in this country. This needs to change.
I am incredibly honoured and excited that the Willoughby Symphony Orchestra will be performing my Australian premiere of my Suite for String Orchestra on 18 November near Sydney and I still can't quite get my head around my music being performed on the other side of the world! I look forward to sharing more of my music in 2024!
Watch a performance of Suite for Strings by the Oxford Philharmonic here:
Libby Croad's Suite for Strings will have its Australian premiere on 18 November 2023 with the Willoughby Symphony Orchestra. Find out more about Libby and her works at www.libbycroad.com.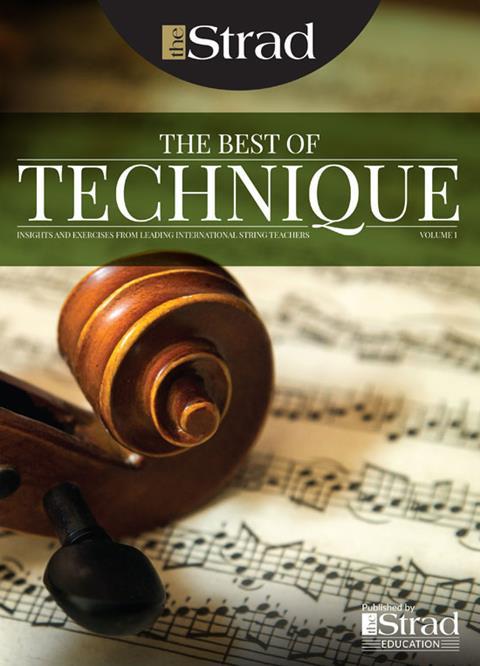 In The Best of Technique you'll discover the top playing tips of the world's leading string players and teachers. It's packed full of exercises for students, plus examples from the standard repertoire to show you how to integrate the technique into your playing.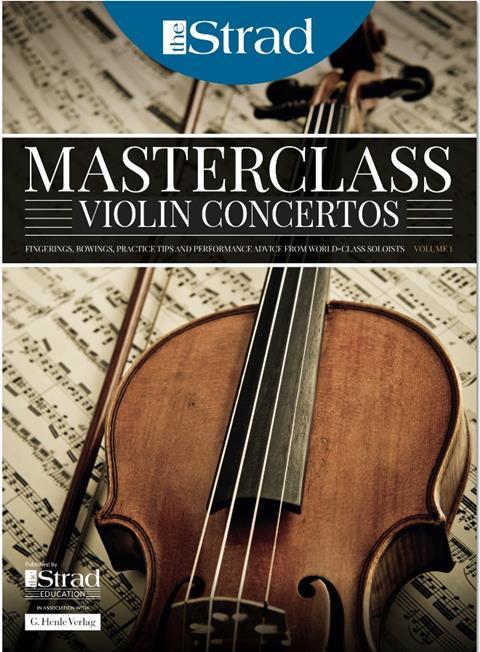 The Strad's Masterclass series brings together the finest string players with some of the greatest string works ever written. Always one of our most popular sections, Masterclass has been an invaluable aid to aspiring soloists, chamber musicians and string teachers since the 1990s.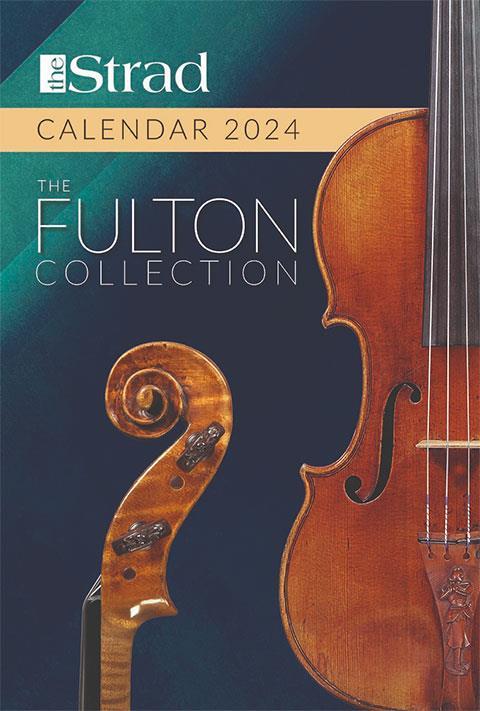 American collector David L. Fulton amassed one of the 20th century's finest collections of stringed instruments. This year's calendar pays tribute to some of these priceless treasures, including Yehudi Menuhin's celebrated 'Lord Wilton' Guarneri, the Carlo Bergonzi once played by Fritz Kreisler, and four instruments by Antonio Stradivari.