The violinist Simon Goff explains how he was affected by Brexit as a Brit living in Germany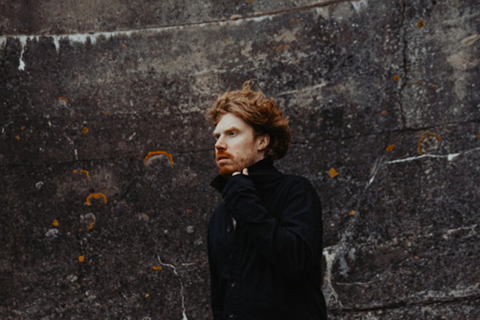 Home is one of those words in the English language which has multiple meanings and uses. It can mean the physical place you reside in, or the place you consider you come from. Many other languages use different words for these definitions. In English we just use 'home'.
Moving to Berlin in 2015 - just before the UK voted to leave the EU - to explore and redefine my relationship to making music with the violin led to a challenging and enlightening experience of discovery.
2015 marked a new chapter in search of my own relationship to music, which, since my childhood, had been the defining factor of my life. After graduating from Birmingham Conservatoire I found myself performing throughout the EU with projects based out of Berlin. I fell, like so many do, in love with the city and decided to move here to embrace the artistic culture and the opportunity to redefine myself and the music I make.
After gaining some experience from the work and communities I was exposed to, I began to explore new ways of working with the violin to create the sounds I had in my head. In 2018 I started writing new music and decided to focus on using the violin as the source of all my new compositions. I wanted to use my studio experiences and technology to explore how I could affect and change sounds produced by the violin, and to create tracks that originated only from those sounds.
The decision by the UK to leave the EU in 2016 marked the beginning of a new period of uncertainty for British citizens residing on the continent. While in effect nothing changed in terms of our rights or ability to go about our lives as we had been doing, the constant political turmoil and shifting attitudes towards the British process meant that it had a profound effect. Being British was now synonymous with Brexit - a situation comparable to that in the USA, where a certain political figure was exerting a huge influence on the narrative of being American.
Read Prime Minister promises to fix Brexit crisis for creative industries
Read Culture minister rejects visa-free touring passport for UK musicians
Read UK rejected visa-free travel for touring musicians in the EU - yet blamed Brussels for permit blow
On the evening of the 31st of Jan 2020, I attended a performance by the German-anglo theatre group 'Gobsquad' of their piece 'I love you, Goodbye'. In it, the performers presented and prepared a meal of their choice that reflected and represented their 'home'. It is a fascinating and enlightening performance that comments on identity and the ways in which our similarities reside in our differences. It was only after this evening that the weight of Brexit really hit. I realised that a strong sense of solidarity, unity and inclusion within the European community is a big part of my identity. This has now been directly challenged.
Around this time, the process of producing my album was coming to a close and I was beginning to embark on the next chapter of deciding how to present this music to the world. I had purposefully neglected this in the making of the record as I wanted to produce something that was generated from within, rather than being influenced by the outside world.
The more I thought about it, the more I felt that my own relationship to Britain, to the country I called home had been hijacked. Through conversations with colleagues and friends I realised how 'British' the music felt, and how passionately I felt about not wanting to hide that. I felt ashamed of Brexit, but I did not want to feel ashamed of being British. So I chose to look back to the UK for inspiration regarding the names and the overall artistic direction. The Yorkshire landscapes that I had grown up with and the patchwork countryside became a centring influence on this collection of pieces, which is why I called it 'Vale'.
Artistic expression and identity are written on the same pages in the book of human experience. In this increasingly challenging time, while some in society seem to be adamant on constructing and emphasising the borders and differences that divide us, through art, we can present our own version of the world, where difference is celebrated and championed, just like the patchwork countryside that defines and characterises Britain so well.
Simon Goff is a violinist from Yorkshire who has made a name for himself in Berlin, as a collaborator to musicians such as Jóhann Jóhannsson, Hildur Guðnadóttir, Dustin O'Halloran and Yair Elazar Glotman. With Guðnadóttir specifically, he worked on the soundtracks for Chernobyl and Joker.
His new album, Vale, is released on 23 April 2021.
To watch a single from the album, click below