Cello celebrities gathered en masse to share their music and wisdom at the 2012 Piatigorsky Festival, but the real superstar was the man they came to honour, as Ariane Todes reports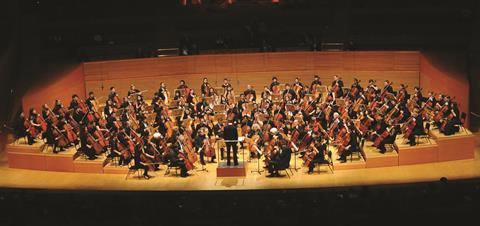 Most musicians are granted a certain immortality as soon as they make a recording. Some live on in a more personal way through biographies, anecdotes and magazine articles. And then there are the true legends, whose personalities permeate entire generations of musicians in such a way that their presence is still palpable many years after their death. Such is the towering figure of Gregor Piatigorsky, the inspiration for the recent eponymous international cello festival in Los Angeles, where he taught from 1962 until his death in 1976.
The festival, an assemblage of 22 top cellists and 44 aspiring ones, as well as cello lovers and music industry types, was the brainchild of Ralph Kirshbaum. As such, it represented a natural follow- on from his Manchester Cello Festival, which ended in 2007 with his move to the University of Southern California (USC) Thornton School of Music, to take up Piatigorsky's own chair.
The structure of the LA festival was similar to that of the old Manchester one – two masterclasses, a lecture and a concert each day. Being LA, a city where you need a car to get out of bed, everything was on a massive scale, with activities spread out between the peaceful, elegant USC campus, and the Colburn School, based in downtown LA, an area that has rather less soul despite the recent addition of the impressive Walt Disney Concert Hall.
Many of the invited professionals had been Piatigorsky students, and the masterclasses were peppered with wistful memories of things he'd talked about in lessons. Sometimes these were general, often they were surprisingly specific, of him teaching, it brought his enormous personality and musical spirit to life. We heard of his quest for new hobbies to avoid boredom, from chess through spiders to oceanography, and his views on ageing: 'The thing that prevented me from observing my ageing was music.
We should regard the passage of age as an achievement.' We heard about his concept given that he died nearly 40 years ago. Over Schumann's Adagio and Allegro, Steven Isserlis remembered Piatigorsky explaining why a particular section provoked his love of the composer: because he could never finish a phrase. Laurence Lesser recalled how Piatigorsky instructed him to play a passage with the bow hovering above the string and encouraged a student to try it, saying 'No sound comes out except in your ear.' The trick proved remarkably effective. Lesser also remembered one of Piatigorsky's sayings: 'Never play for the cellists in the audience – they always have another idea.' Raphael Wallfisch recalled his teacher's exhortation to use the full length of the bow: 'You paid for the hair!'
Piatigorsky's presence was made physical in one of the events at the climax of the festival, a tribute to him that included a moving biographical film. With archive photographs and footage of vibrato as the 'window on a person's soul', and his teaching philosophies: 'You don't have to be a genius to know your shortcomings, but you have to be clever to know your strengths.'
Wallfisch picked up this last point in the subsequent discussion with Piatigorsky's former students, explaining, 'Knowing what is good about yourself is such a great thing to teach. So many of the things that he told us we didn't understand at the time, but every day we benefit.' They talked of his generosity (Mischa Maisky still has the watch Piatigorsky gave him at the age of 26, which he had bought with his first concert fee) and his dedication – he would call students up at all hours with a solution to some problem they had. As Kirshbaum described in his introduction to the show, this evening was indeed 'the soul of the festival', and a highly emotional one at that.
The phrase 'star-studded' is a terrible cliché, but in this context it is rather an understatement, with the opening concert alone featuring the likes of Antonio Lysy, Thomas Demenga and Jean-Guihen Queyras, leading to a climax of concerts at Walt Disney Concert Hall with Isserlis, Kirshbaum and Maisky. The only disappointment was the presence of only one female cellist on the bill, Alisa Weilerstein, although this perhaps reflects the Piatigorsky connection and the social norms of previous generations.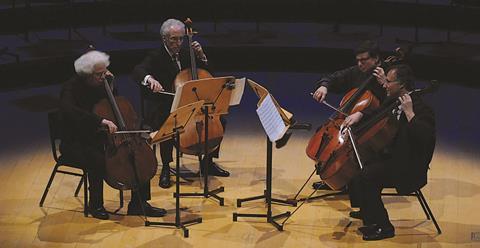 With playing of such quality and diversity it may seem invidious to single out particular performances, but it's hard not to mention the mastery and integrity of Miklós Perényi's Kodály Solo Sonata, which left an indelible memory, and the specialist audience baying for an encore. Indeed, one of the delights of such expert listeners was the utter stillness throughout all the festival performances – I don't think I've ever experienced such quietly intense listening before. If only all concerts were like that.
The professional cellists also seemed to enjoy listening for a change, but without competitiveness, often sitting in on the classes and concerts of their colleagues and referring to what they picked up there in their own sessions. With personalities as large and diverse as these ones, no one had cause to worry. A performance by six of the players of the complete Bach Suites made this clear, with six entirely different sounds and conceptions, and audience members entirely split over which of them they preferred.
Diversity was to be found in masterclass styles, too, which varied between asking leading questions, telling illuminating stories, offering visual imagery to help understand the music, going through the score detail by detail, analysing a player's style and offering solutions, or interpreting musical theory. Some students were able to catch on quickly to what the mentors were saying and change accordingly, others not. I always wonder how this capacity relates to their ultimate success. For me, one of the most instructive parts of the experience was to hear a player explain how they understand the music or the technique required, and then play it directly with that in mind. It was like seeing the cogs working behind what one usually hears as a seamless performance.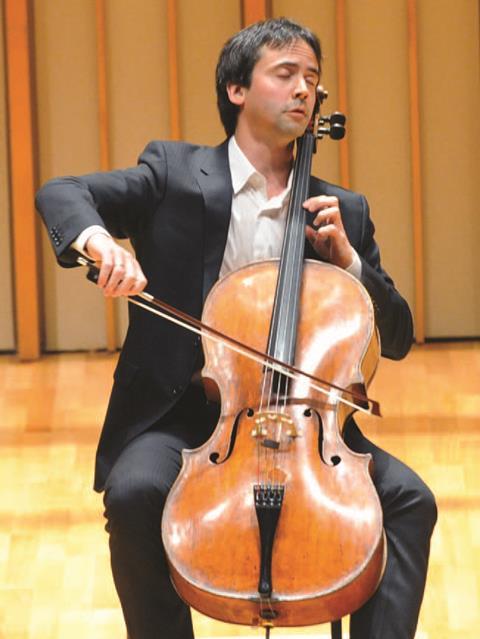 While each of the pros had a distinct personality, there were only a few students who offered glimmers of such character, however well they played and no matter how high the overall standard. This led me to wonder at what point these fresh young players turn into the musical personalities they're here to learn from. I was struck by Isserlis's exasperated sigh of 'The younger generation!' when a student in his masterclass couldn't tell him the key of a particular section of Tchaikovsky's 'Rococo' Variations. Throughout the classes, such questions were rarely answered successfully, let alone with confidence. And even the gentler version of 'What does this mean to you?' was often met with a bemused look – even though those students are studying with some of the best teachers around, often including the ones here. So where is the disconnect? Are teachers trying to instil such discipline but giving up? Or not trying? Are students so focused on technique that they can't buy into the theoretical side?
But exposure to such inspirational figures is no doubt an invaluable part of development, and I'm sure that none of the young players left LA the same as they arrived. As Lesser explained in his class: 'We all come together at different stages of our careers and hear the way other people play – we like some things but not others and go home taking something from this remarkable collection of people.' A remarkable collection indeed, in the name of a remarkable man.
From the May 2012 issue of The Strad. Click here to subscribe
All photos Avila Photography