Two of the Armenian State Symphony Orchestra's violinists - Anna Andriasova and Araks Poghosyan - share their tips on finding time to practise on tour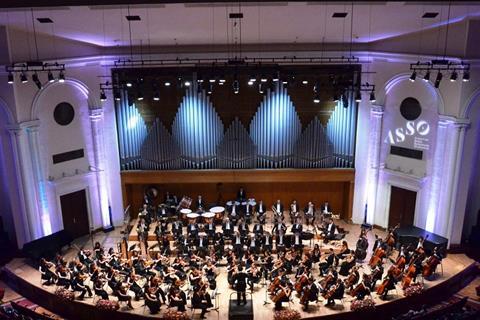 1. Plan in advance
It is better to plan your practice schedule before going on a tour. This way you will have a clearer idea of how to divide up your free time.
2. Clean your bow and instrument
When you don't have the motivation to practise during a hectic tour, clean you instrument and bow. It will shine beautifully, and you will like your instrument. You'll want to practise after that.
3. Don't miss the opportunity to practice in the concert halls
Often, when touring, you get to perform in grand concert halls with great acoustic solutions and resources. If there is a gap between two rehearsals or a rehearsal and concert, you can use the opportunity to practise there.
4. Airports are great for practice
It might come as a surprise, but you can practise at the airport, especially when you are in transit zones and have to wait long hours. You can, for example, practise pizzicato without making any real noise on the instrument.
5. So are airplanes
Often we don't know how to spend our time on the plane, but this is the perfect place to study scores and practise in your head.
The Armenian State Symphony Orchestra is performing with Maxim Vengerov at the Barbican on 14 January as part of its European tour, organized by the European Foundation for Support for Culture. For more details, click here.