In celebration of its 20th anniversary and upcoming album release, the ensemble members reminisce and reflect on lessons learnt together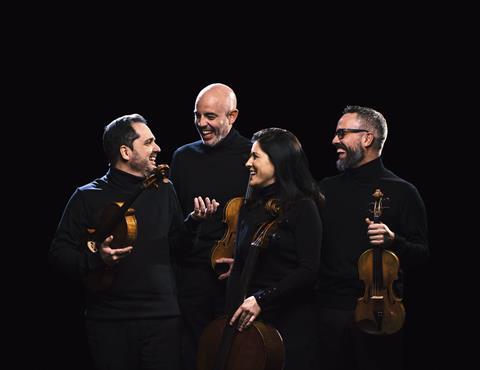 Discover more Featured Stories like this in The Strad Playing Hub
Reflecting on your 20 years together as a quartet, what drew you four musicians to play together?
The love for the craft of string quartet, for the ethical concept that it embodies: a human and musical laboratory, the perfect metaphor of an enlightened society, based on listening, mutual support, the encouragement of democratic debate, diversity, courtesy and generosity. Also, the admiration for the most fascinating repertoire ever written, which combines audacity, intelligence, wit and poetry, where the greatest composers, since 1760 until our time, have poured their most bold, experimental, honest and intimate musical discourses.
What quartet repertoire did you focus on while you were studying? How does this differ (if at all) to the music you are playing now?
During our study time we tried to cover the widest possible variety of styles, to learn from all of them and to experiment how different musical languages are interconnected, in spite of their incredible variety. However, our base, the fertile soil where we cultivated the foundations of our rhetoric and technical approach, has always been the classics, and most specifically Haydn. In a way, we find that everything is already present in Haydn: all the challenges, all the questions, all the possibilities.
Working with great living composers of our time has been and still is a true source of knowledge: learning from them how to approach a score, how to deal with the questions of literalness in reading, with the idea of fidelity to the text. In keeping our interpretational approach historically informed, we have developed increased interest in dialogues between different times and styles; witnessing with fascination how Bartók and Haydn, Bach and Webern, Widmann and Beethoven, Brahms and Schönberg, Crumb and Schubert, for example, have so much to do with each other, and all of them so much to do with folk music traditions.
Throughout 20 years of playing together, which composer do you have the closest affinity to?
We could not pinpoint one single composer. The string quartet repertoire is so extraordinary that all composers gave their very best in their quartet works: Haydn, Mozart, Beethoven, Mendelssohn, Brahms, Schönberg, Berg, Webern, Ravel, Bartók, Britten, Ginastera, Kurtág, Eötvös, Reich, Widmann… impossible to choose! But of course, Haydn is every quartet's 'daddy'. We definitely could not exist without him.
Describe one of your most memorable concerts together
20 years give room to hundreds and hundreds of concerts, all of them special in many ways. Sometimes special because of magnificent acoustics or unique, legendary concert atmospheres; some because you play with amazing artists; some because you give birth to new pieces that were never heard before, or long-forgotten.
But maybe it has had special significance for us to actually bring quartet music to places where it is sadly seldom accesible, and surely most needed: a small tiny island in the Canary archipelago, a little town in the jungly border between Panama and Costa Rica, the concert hall of a prison, the dialysis room of a hospital, or a depressed neighbourhood forgotten by authorities. Perhaps that is where quartet, today, acquires more sense than ever, where it meets its original purpose: bringing the heart of music to every room and space, for everyone.
As with any quartet, lessons are learnt throughout the journey together. What are some 'quartet fails' that you've experienced, and what lesson did you learn from it?
Failing is an essential, everyday part of the process. A performance is never perfect. An interpretation always can be and must be revisited, discussed, undone: 'a circle that never can be closed', as Wittgenstein said about Beethoven. A quartet rehearsal is not a place to meet and find colleagues that agree with you; it is a place to learn from all those perspectives that are different from your own instinct or culture: that is how you learn, how you progress.
Therefore, we have learnt that the biggest 'failure' (and we see that in many young quartets, when we teach) is expecting quartet to be a 'perfect', 'failure-free', 'conflict-free' gathering of musicians. Another 'failure' is to pressure yourself to expect a 'flawless' performance, to find a 'definitive' interpretation. We are small boats sailing an immense, endless, ever-changing ocean: too vast, too rich and diverse to be covered and fully understood. We fail because we dare to sail. And that is perhaps the biggest lesson: there is no failure, there is only the odyssey of learning.
How do you maintain your relationship as a quartet after so long?
We laugh a lot. Humour is essential. It gives you perspective, humility. It makes you understand that you are just a tiny drop in the sea, never too important, never too serious. And, very importantly: we have cultivated militantly, with each other, the art of generosity and courtesy. From the beginning we made clear that the survival of the quartet depended on the collective happiness of the group, and that collective happiness cannot be achieved if you neglect the individual happiness of the members.
We have cultivated constantly a working ethics that tries to make everyone feel happy. This involves many aspects of our life: from a fully democratic rehearsing methodology, to giving each other much space for their own private life, for their individual needs and projects, or to fully share decisions and extra-musical tasks. We believe this ethos is not only securing our internal well-being and happy longevity, it also can be heard, it defines the way we play and pays tribute to the true original nature of string quartet: 'a conversation between four reasonable human beings', as Goethe once said.
Cuarteto Quiroga's new album Atomos, featuring works by Haydn, Beethoven, Bartók and a world premiere recording of Kurtág's Secreta will be released on 15 September 2023 on Cobra.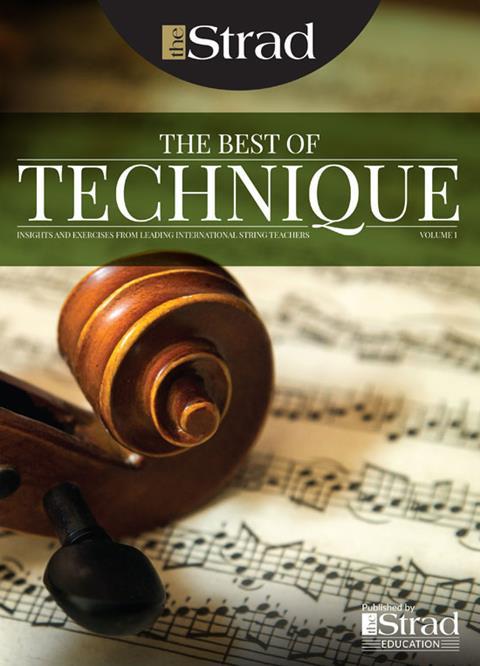 In The Best of Technique you'll discover the top playing tips of the world's leading string players and teachers. It's packed full of exercises for students, plus examples from the standard repertoire to show you how to integrate the technique into your playing.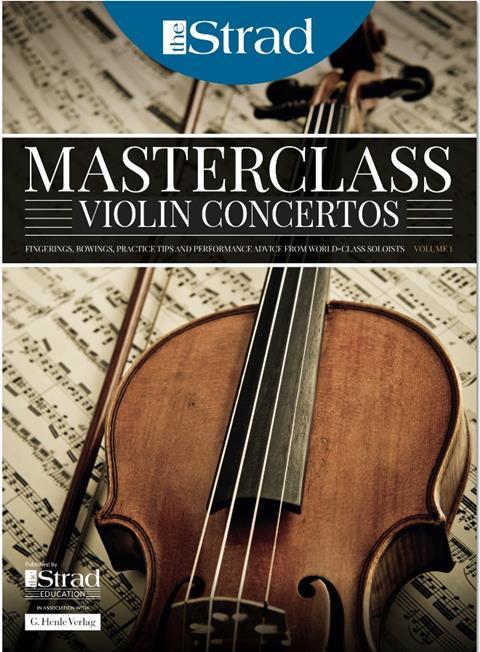 The Strad's Masterclass series brings together the finest string players with some of the greatest string works ever written. Always one of our most popular sections, Masterclass has been an invaluable aid to aspiring soloists, chamber musicians and string teachers since the 1990s.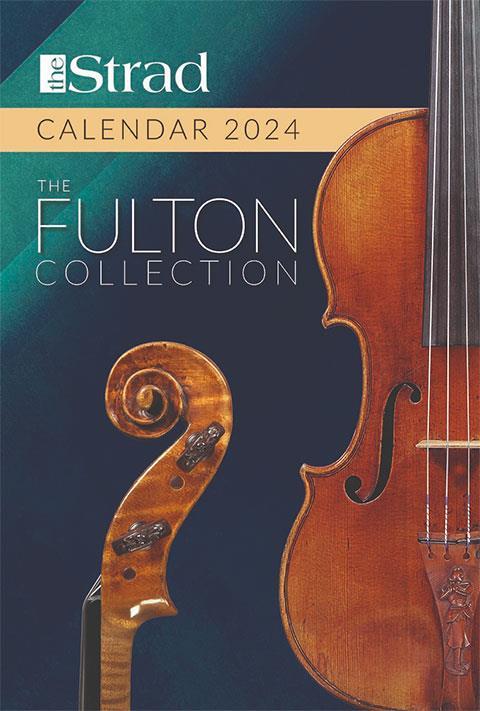 American collector David L. Fulton amassed one of the 20th century's finest collections of stringed instruments. This year's calendar pays tribute to some of these priceless treasures, including Yehudi Menuhin's celebrated 'Lord Wilton' Guarneri, the Carlo Bergonzi once played by Fritz Kreisler, and four instruments by Antonio Stradivari.