American pianist Soheil Nasseri is to be evicted from his Berlin apartment in just 13 days following a noise complaint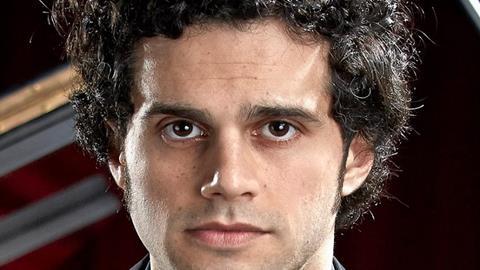 It's a common problem for many a musician - how can you ensure that the sound of your practising isn't annoying for your neighbours?
For Soheil Nasseri, a potential annoyance has become a serious issue, as the American pianist is to be evicted from his Berlin apartment following a noise complaint from a neighbour, German media has reported.
The concert musician, who moved to Berlin in 2007 and is due to perform a recital next week at the city's Philharmonie, has been given just 13 days to vacate the building, he has revealed on his Facebook page:
'I will still be playing my solo concert next Wednesday night in the Berlin Philharmonie, even if I am homeless!' he said. 'How can anyone be expected to move out within 13 days? But it is true that I have had this problem repeatedly since I was eight!'
Nasseri, who is careful to dampen the sound with heavy curtains and thick floor rugs, told the Bild Zeitung: 'My neighbours all have my cell number and I ask regularly if I am disturbing them. And 93 per cent of the time I practise in a church. I only practise occasionally at home.'
The pianist has resolved to 'put up a fight'.
Read: How to practise at home without annoying your neighbours