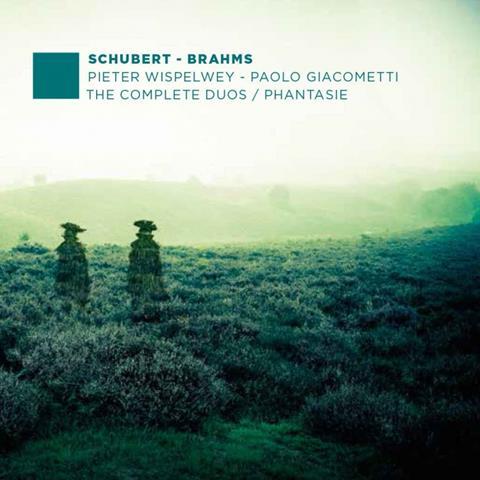 The Strad Issue: December 2015
Description: Wispelwey embarks on the complete duos of Brahms and Schubert
Musicians: Pieter Wispelwey (cello) Paolo Giacometti (piano)
Composer: Brahms, Reger, Schubert
It is inevitable that the status of 'arrangements' and 'transcriptions' of canonic works remains questionable to many, even when undertaken by a player of Wispelwey's reputation. One might well wonder, in this context, why Brahms arranged his clarinet sonatas for violin and viola but not for cello. Whatever one's views of the rationale behind this disc, it is undeniably innovative, although it is actually in Reger's (original) cello compositions that Wispelwey demonstrates his strongest playing, with wonderful conceptions of the music's architecture and thoughtful shaping.
The two Schubert pieces balance aplomb and pathos expertly, while the provocatively non-vibrato first note of the Fantasie opens out into some exquisitely clean playing, aided by Giacometti's beautiful pianism and a well-balanced recording. The Brahms, while assured and dramatic, seems to be too fragmented, however, especially in its slow movement.
It is not so much the existence of cello transcriptions on this disc as Wispelwey's sound itself that is likely to divide opinion. For some, his musical personality wins; others will find that the tone on the A string especially is simply too thin. A selective use of vibrato and (at the opening of the Fantasie) some conspicuous portamentos are certainly thought-provoking; nevertheless, the overall effect is rather an acquired taste.
DAVID MILSOM