The instrument will be played by concertmaster Andrew Haveron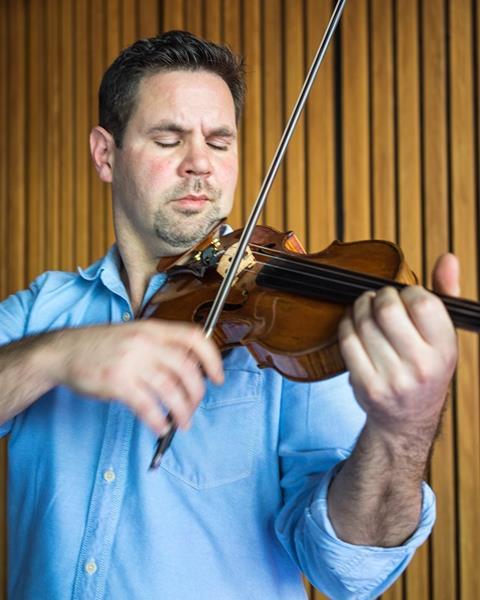 Long-term Sydney Symphony Orchestra patron Vicki Olsson has purchased a 1757 Guadagnini violin for use by the ensemble's concertmaster Andrew Haveron.
The 258-year-old Giovanni Battista Guadagnini violin was selected by Haveron after three weeks of meetings with numerous UK dealers and makers, during which he trialled over 30 instruments. In the end, however, he chose the very first instrument he had tried.
'I arrived at the showroom of the first dealer I'd contacted and he had six instruments on the table for me to try,' explained Haveron. 'I picked up the first one, played one note and just thought: "Wow!† Finding out the histories of all these instruments, where they'd been, who'd played them in the past, was an incredibly interesting process. But in the end I just kept coming back to that first instrument. I had started to develop a real connection with this violin in the sense that it felt as if I already knew it and it already knew me, and it revealed things in my playing of which I didn't know I was capable.'
Olsson added: 'I've always loved music and purchasing a fine instrument, and a violin in particular, has been in the back of my mind for a long time. Buying an instrument to loan to the Sydney Symphony Orchestra…made perfect sense to me and it came together very naturally.'
Audiences can hear Haveron perform Walton's Violin Concerto on the Guadagnini with the SSO conducted by David Robertson on 8, 9 and 10 October.
Watch Andrew Haveron performing on the 1757 Guadagnini:
Photo: Christine Brewster