The instrument was taken from the home of Natascia Gazzana near Rome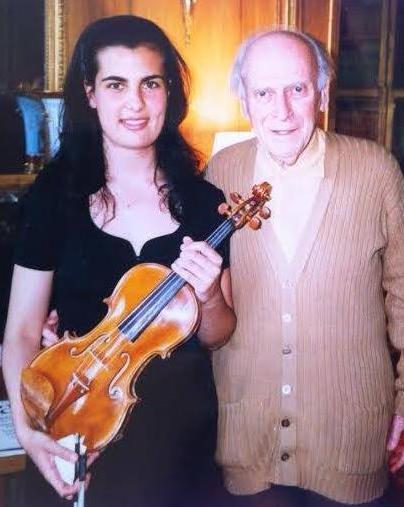 Sisters Natascia and Raffaella Gazzana, of violin-piano ensemble Duo Gazzana, have reported the theft of a 1919 Oreste Martini violin, which was taken from violinist Natascia's home in Isola del Liri, near Rome, on 21 October 2015.
The instrument, shown in the picture to the right and published on Raffaella's Facebook page, was light-brown in colour and stolen with a green Maurizio Riboni case, with a velvet green interior. The bridge was made by John Eric Traelnes Maître Luthier.
Anyone with information is asked to contact dg@duogazzana.com.
Watch: Caught on security camera - woman steals violin from Canadian store