Violinist who emigrated to Australia later in life, was as celebrated a teacher as she had been an international performer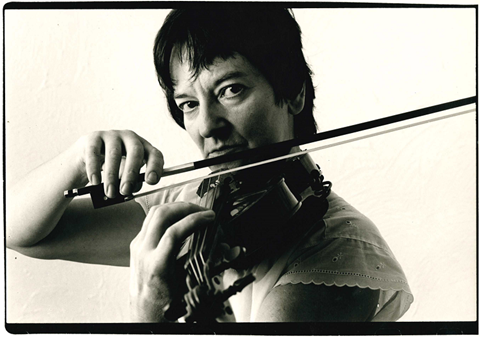 Wanda Wiłkomirska, who died on 1 May at the age of 89, was one of Poland's foremost violinists and pedagogues. Renowned for her interpretation of classical works, she was also known as a champion of new music, performing the world premieres of several Polish works. From 1999 she taught at the Sydney Conservatorium of Music, becoming its head of strings, and also teaching at the Australian National Academy of Music.
Born in 1929, Wiłkomirska studied at the Łódź Academy of Music under Irena Dubiska, and the Franz Liszt Academy of Music in Hungary under Ede Zathureczki. Her other tutors included Eugenia Umińska, Tadeusz Wroński and Henryk Szeryng, who taught her in Paris. In 1952 she took the second prize at the Henryk Wieniawski Violin Competition in Poznań, where she played Szymanowski's First Concerto for the first time – a piece that became a staple in her concert repertoire. She also won prizes at competitions in Geneva, Budapest and Leipzig.
Wiłkomirska performed on five continents during her concert career. Among her highlights were playing at the opening of London's Barbican Hall, giving the inaugural recital at the Sydney Opera House with the Sydney Symphony Orchestra, and opening the New York Philharmonic's 1977 season at Lincoln Center.
She gave the world premieres Bacewicz's Fifth and Seventh violin concertos, Penderecki's 1968 Capriccio and Baird's Expressions. In 1983, declining to return to Poland after a tour, she moved to West Germany and began her teaching career at the Hochschule für Musik Mannheim-Heidelberg. She remained there until 1999, when she moved to Australia to teach at the Conservatorium. She also conducted workshops and mastercourses in Poland, Japan, Switzerland, Finland, Austria, Germany, and Italy
Wiłkomirska played a violin made in 1734 by Pietro Guarneri of Venice.