Nanna had played with the Buffalo Philharmonic Orchestra for 54 years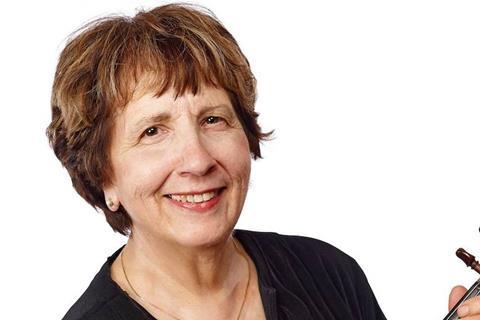 Mary Louise Nanna, first violinist with the Buffalo Philharmonic Orchestra (BPO), based in Buffalo, New York; and founder and conductor of the Ars Nova Musicians' Chamber Orchestra, has died. She was 83 years old.
Born into a family of musicians, Nanna won full scholarships to the Eastman School of Music and to Marywood College, training as a violinist and conductor. She joined the Buffalo Philharmonic Orchestra in 1967, but, having graduated at a time when women conductors were almost unheard of, she never succeeded in securing a conducting position with a full orchestra. Instead, she created her own opportunity, in 1978, by founding Ars Nova - a chamber orchestra, which frequently performed in Buffalo. Later on she also conducted the National Symphony Orchestra of Washington, D.C, becoming the first woman ever to do so; and the Greater Buffalo Opera Company.
Her accolades included Fulbright and Woodrow Wilson Fellowships, a Corso di Perfectionamento Certificate in Violin and Chamber Music from Rome's Accademia di Santa Cecilia, performance medals from the University of Perugia and a Presidential Medal from Marywood University.
Read: Violinist Dennis Kim appointed concertmaster of Buffalo Philharmonic
On Nanna's passing JoAnn Falletta, music director of the Buffalo Philharmonic, wrote: 'The Buffalo Philharmonic family and I are deeply saddened to share the news of the passing of our beloved violinist Marylouise Nanna this week. Marylouise grew up in Buffalo in a family of musicians, and she joined the BPO in 1966. She was one of the most well known members of the orchestra- not only for her presence in the first violin section- but for her extraordinary work as a conductor and the founder of Ars Nova musicians. Her concerts often featured BPO members and their families, and were extremely popular.'