British goverment has launched 12-week consultation on ivory ban proposals with suggested exemptions for musical instruments among other categories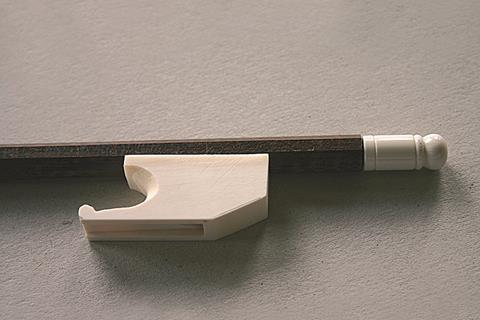 Under plans announced by the UK government's Department for Environment, Food & Rural Affairs (Defra) on 6 October, musical instruments would be exempted from the ivory ban proposed to help bring an end to elephant poaching.
A 12-week consultation, closing on 29 December 2017, invites responses from interested parties, including on the topic of ivory used in musical instruments. Although it applies only to England, Scotland, Wales and Northern Ireland, it does accept responses from 'organisations and people based outside of the UK'.
The consultation document [pdf] notes that: 'A total ivory ban would prevent anyone in the UK from buying, selling, importing or exporting ivory for sale unless the items was subject to an exemption. We are proposing four categories of exemptions that will need to be strictly defined and enforced to prevent exploitation.
'These are:
Allowing the continued sale of musical instruments which contain ivory.
Allowing the continued sale of items which contain a small percentage of ivory, and where the ivory is integral to the item – a 'de minimis' exemption.
Allowing the continued sale of items which are of significant artistic, cultural and historic value.
Allowing the continued sale of ivory to museums, and between museums.'
It further specifies that the government does 'not intend this policy to affect the display of ivory and ivory products in, for example, museums, galleries, stately homes or other similar places, or the ability of musicians to travel abroad with their instruments, including for concerts, where this is currently permitted.'
Though it does note that 'Some (professional) musicians who use musical instruments such as pianos with ivory keys, violin bows with ivory, and bagpipes with ivory, may also be affected, as they would require certification to sell these instruments.'
The Musicians' Union (MU), the Association of British Orchestras (ABO) and the Music Industries' Association (MIA) issued a joint statement saying that they are 'delighted to learn that musical instruments will fall into the exemptions as set out in the government's proposals for an ivory ban'.
'The MU, ABO and MIA, who are working in partnership with the International Federation of Animal Welfare (IFAW), support the ban with the welcome inclusion of a musical instrument exemption. Without this exemption these highly valuable and unique musical instruments, beautifully crafted to produce the best possible sound, would become devalued overnight.
'The organisations are fully supportive of including a definition of 'musical instrument' that prevents creating a loophole in the law, based on ensuring that its primary purpose is being played in a live performance along with de minimis thresholds relating to the quantity of ivory it contains.'
Dave Webster, the MU's national organiser for live performance, said:
'Instruments are, for many musicians, their pension fund and often the most significant investment a musician can make in their lifetime. We welcome the ban and wish to see the end of elephant poaching, but we are pleased the government's proposals ensure protections for musicians and their instruments.'