Young musician had been issued with an €50 oversize luggage fine for a case referred to by the guard as a 'Star Wars spaceship'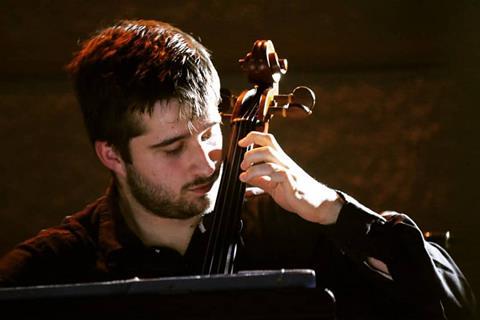 A student cellist from Genoa took to social media on Monday to complain of being fined by a Trenitalia guard for his cello case which didn't meet maximum luggage size allowances.
Francesco Raspaolo's cause was picked up by the national daily newspaper La Repubblica, and yesterday an announcement followed that the company accepted the guard had been overzealous and would be refurding the fine.
Raspaolo was travelling from Portogruaro back home to Genoa via Milan after attending a weekend cello course.
'The guard, when checking tickets between Milan and Pavia, objected to the presence of my instrument due its excessive length, and for being a safety hazard in the overhead luggage rack,' Raspaolo wrote after finally getting home that evening.
'After insiting I moved from my seat and taking pictures of my instrument, without showing any interest in the contents of my "Star Wars spaceship", as my case was referred to by his colleague, I was fined €50 with the threat of dropping me off at Pavia station and with the risk of having to spend the night there, saying that it was his kind concession to let me complete the journey.'
'In Italy there will be several thousands of cellists between professionals, new graduates, students, amateurs, and many of these, like me, frequently use the trains… I really hope my case remains the only one, in this "land of music".'
Trenitalia has since made a statement that bulky items can be brought on trains as long as they are properly stowed and do not create obstruction or danger to other passengers.