Versatile musician with presence in the worlds of classical, jazz and beyond, dies after illness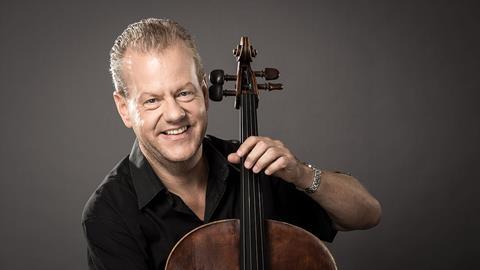 Daniel Pezzotti, who joined the Zurich Opera orchestra in 1986 and maintained a parallel career in jazz and world music, died on 7 October at the age of 55.
He was born in 1962 in Zurich and began musical lessons at the age of five. He went on to study at the Zurich Conservatoire with Claude Starck, graduating with distinction in 1981, and later became a cello professor and lecturer there himself, in what is now the Zurich University of the Arts.
He was a member of Philharmonia Zurich, the Zurich Opera House orchestra, from 1986 and a founding member of the opera house's period instrument ensemble Orchestra La Scintilla.
He formed the Arara Trio, specialising in the music of Brazilian composers, and Palladio-Ensemble ('inspired by exploring and revealing the profound relation between sound and performing environment'), touring extensively with both, as far afield as Carnegie Hall, Teatro Amazonas (Brazil), the Concertgebouw, the Berlin Philharmonie, the Royal Festival Hall and Barbican Centre in London and of course the Zurich Tonhalle.
He also became increasingly involved in jazz, forming and participating in a broad kaleidoscope of groups and one-off projects, becoming a regular fixture at international jazz festivals.