Violist Danielli Johnson was recently denied onboard a Ryanair flight, scuppering her plans to take an audition in Portugal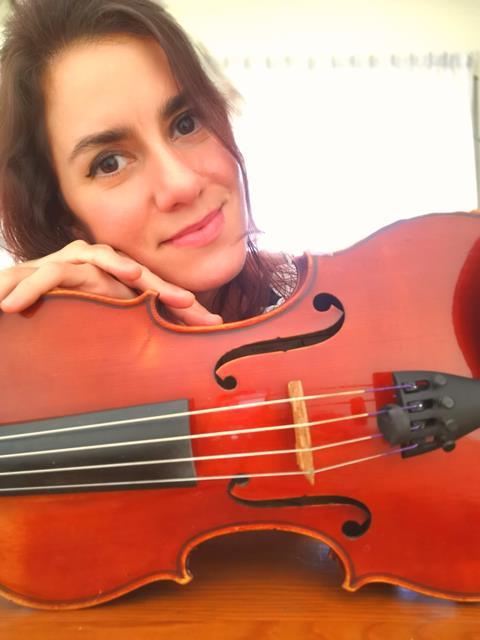 As the world opens up to international travel again and young musicians embrace job opportunities after almost two years into the pandemic, it also brings the return of instrument-related incidents on budget airlines.
Brazilian violist Danielli Johnson was due to fly with Ryanair from Porto to Faro to audition for Orquestra Clássica do Sul on 19 January. Unfortunately, in a story all too familiar to musicians, she was told to check her 1828 Charles François Gand père viola into the luggage hold or else be denied onboard the flight.
Despite only carrying the viola as hand luggage and having proceeded as far as the departure gate, the flight attendant informed her that the case was too big for the overhead compartment and that she must put the instrument into the hold.
When Johnson protested, she was presented with two options: 'They told me "Either you buy another ticket for the instrument or you don't travel"'.
Johnson told The Strad, 'I asked her to call the employee who did my check-in to confirm it, but she ignored me. I replied that no other company had ever forbidden me to take my instrument as hand luggage, and unfortunately I didn't have enough money to buy another ticket.
'She kept my passport with her and ignored me, boarding all the other passengers and leaving me behind.
'I took my phone and I said to her that I would make a video of this fact and would post this absurdity in the social media. Soon she called the airport police because I was making a video to register the situation. When the cops arrived, she asked them to make me delete the video I had taken, so they told me that I had to delete it. I had no other option, so I had to delete my video.'
Johnson had then decided to pay for an extra ticket, upon which the flight attendant closed the boarding gate in front of her. 'She was still holding my passport throughout all the boarding and just gave it to the policemen to give back to me after she closed the gate.'
Johnson was unable to be reimbursed for the missed flight, causing her to miss her audition.
'Every thing that happened to me that day with [Ryanair], made me feel disrespected and very sad for not having done an important audition for me, which I had prepared myself for a long time to do it. I felt completely embarrassed for having two policemen in front of me.
'I felt excluded and I returned home in tears, totally affected psychologically, feeling like garbage.'
Johnson's story is not the only travel-related incident affecting musicians seeking job opportunites during the time of Covid. Last weekend, double bass player Kaden Henderson's instrument was smashed following a flight from Denver to Milwaukee on Southwest Airlines. As a result, Henderson was unable to take his first orchestral audition in almost two years.
Johnson is a former student of the Israel Quartet violist Ori Kam at the University of Music in Geneva, Gertrud Weinmeister of the Weinmeister trio and Gilad Karni, principal of Tonhalle Orchestra Zürich.