A violin by Nicolò Gagliano made in Naples in 1769 was stolen without its case in Berlin on 11 March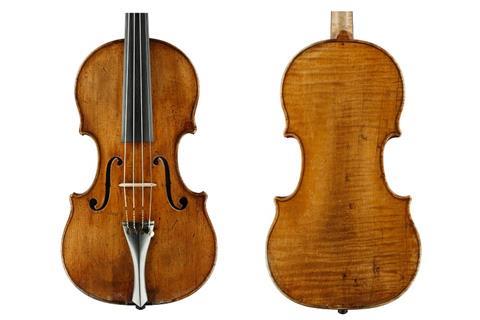 The violin pictured above, a 1769 Nicolò Gagliano, was stolen in central Berlin on the afternoon of Monday 11 March.
According to its owner, who has asked not to be identified, a the time of the theft the instrument was not in its case.
Berlin Police have recommended that no further details are publicised at this time, but are asking for violin dealers to be on alert.
If you have any information, contact Berlin Police on lka444@polizei.berlin.de
See high-res photos below [click + to zoom]