The Bowed Strings Iconography Project catalogues as many images of bowed string instruments as possible throughout all periods of history through to the present day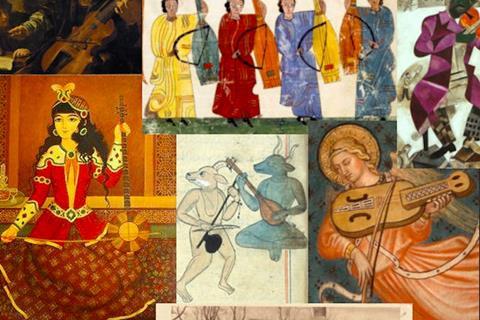 A new website seeks to collate and catalogue iconography of bowed string instruments from all periods in history.
Founded by the researcher Barry Pearce, the Bowed Strings Iconography Project is intended as a historical research tool for musicians, luthiers, bow makers, students, researchers, academics, and teachers. It provides an extensive database of information on sources of bowed string instrument iconography and associated images dating as far back as the 9th century - when bowing is believed to have originated (the earliest iconographic evidence is from c.920-930 CE Iberia).
Read: 'Thematic instruments' by Brazilian luthier Saulo Dantas Barreto
Read: Vihuela de Arco: Unlocking the secrets of the past
Read: Lutherie in Mexico: Adapting to Change
The database is curated, in a similar manner to museums and galleries, by experts in the field of bowed string instruments. Among the offerings are paintings, photos, sculptures, engravings, fragments of pottery and graffiti, with exhibits ranging from a C.2008 mural from a Bristol car park to a seal of Bertran II, Count of Forcalquier, dating from 1168.
To explore the database, click here.