Violinist Sylvia Huang leaves the Royal Concertgebouw Orchestra for La Monnaie De Munt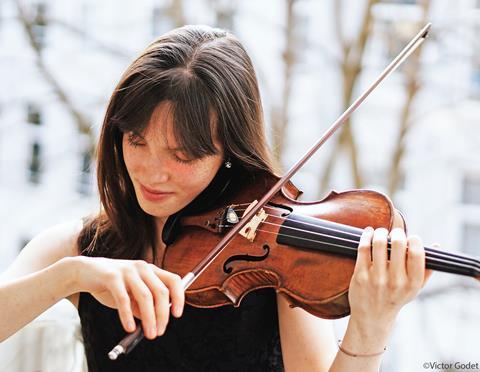 Belgian violinist Sylvia Huang will take up role of concertmaster for Brussels National Opera La Monnaie De Munt in Brussels, declaring on social media that she is 'very excited to start this new adventure.'
Huang will leave the Royal Concertgebouw Orchestra (RCO), where she has been a member of the first violin section since 2014. She is a laureate of the 2019 Queen Elisabeth Competition, where she won the he Musiq3 Prize and the Canvas-Klara audience prizes, and is also the recipient of the Caecilia Prize of the Young Musician of the Year 2019 by the Union de la Presse Musicale Belge.
Born in 1994, Huang embarked on violin lessons with her father and continued her studies at the Académie des Arts de la Ville de Bruxelles, and later on with Alexei Moshkov and Liviu Prunaru. She won first prize at the Belfius Classics National Musical Competition in 2004 and at the Lions European Musical Competition in 2008.
She was a member of the European Union Youth Orchestra from 2009 to 2010 before joining the second violin section of the Belgian National Orchestra in September 2012. She was promoted to the position of co-principal violinist in 2013 before joining the Royal Concertgebouw Orchestra the following year.
Huang is a founding member of the GoYa Quartet with three of her RCO colleagues. The quartet won the 'Prix de Salon 2015' awarded by the business network of the Royal Concertgebouw Orchestra, following which the quartet made recordings of two live performances of all Brahms and Schumann string quartets.